CultureWorks is a top-rated English language school known for its high academic standards and exceptional instructors. They create an enriching and engaging cross-cultural experience for their students. Thousands of international students have successfully pursued their academic journey through CultureWorks.
CultureWorks is a Designated Learning Institution (DLI) licensed by the Government of Canada, and maintains accreditation in good standing with the Canadian Bureau for International Education (CBIE), Languages Canada, and the Ministry of Training Colleges and Universities.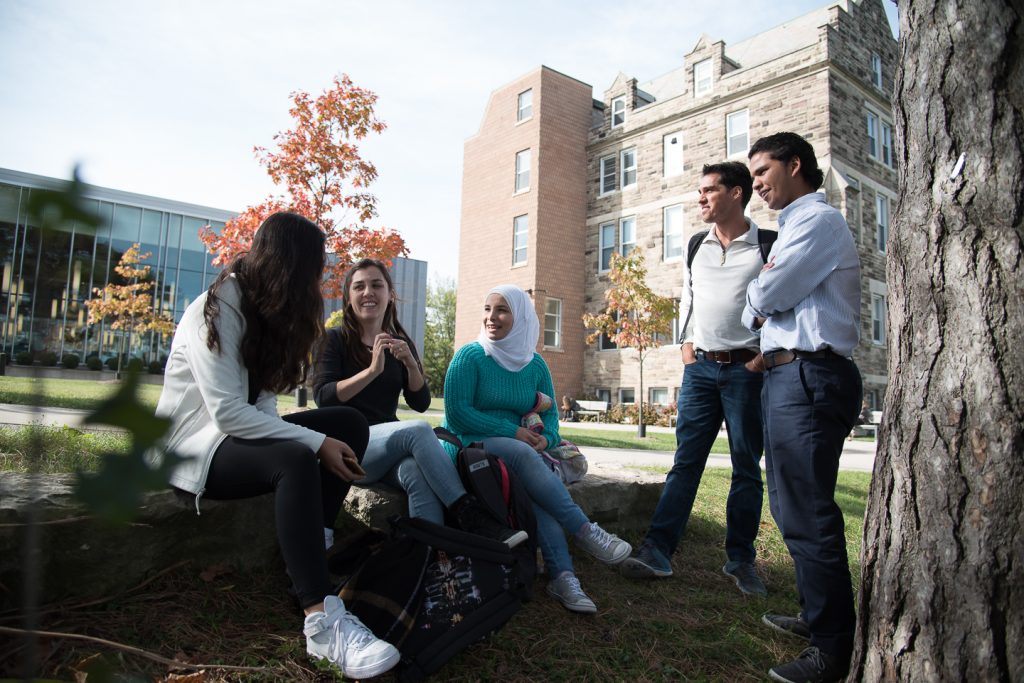 Partnerships with universities
Established in 1998, CultureWorks proudly partners with over 12 leading universities, colleges and polytechnics in Canada. After completing the pathway courses at CultureWorks, you can enter the following universities directly without IELTS:
Western University, Canada (London, Ontario)

Brescia University College (London, Ontario)

King's University College (London, Ontario)

Acadia University (Wolfville, Nova Scotia)

Carleton University (Ottawa, Ontario)

University of Northern British Columbia (Prince George, BC)

Ontario Tech University (Oshawa, Ontario)

Algoma University (Sault Ste Marie & Brampton, Ontario (Online)

Algonquin College (Ottawa, Ontario)

Durham College (Oshawa, Ontario)

University of Toronto (Mississauga, Ontario)

Saskatchewan Polytechnic (Moose Jaw, Prince Albert, Regina & Saskatoon, Saskatchewan)
Programs
Students are offered a wide range of programs:
Year 1 Digital Programs
Complete your first Year 1 Bachelor program and academic English – in one year online.
Available in partnership with Algoma University and King's University College.
English for Academic Purposes (EAP) – online and on campus
The program teaches the fundamentals of English as well as North American culture and academic traditions. Core courses include:
Academic Listening & Speaking

Academic Reading

Academic Writing

Academic Grammar
Start dates: 29/10/2021, 03/01/2022, 25/02/2022
Tuition fees: CA$ 3,765 per term
Application fee: CA$ 200
Textbooks: CA$ 150 per term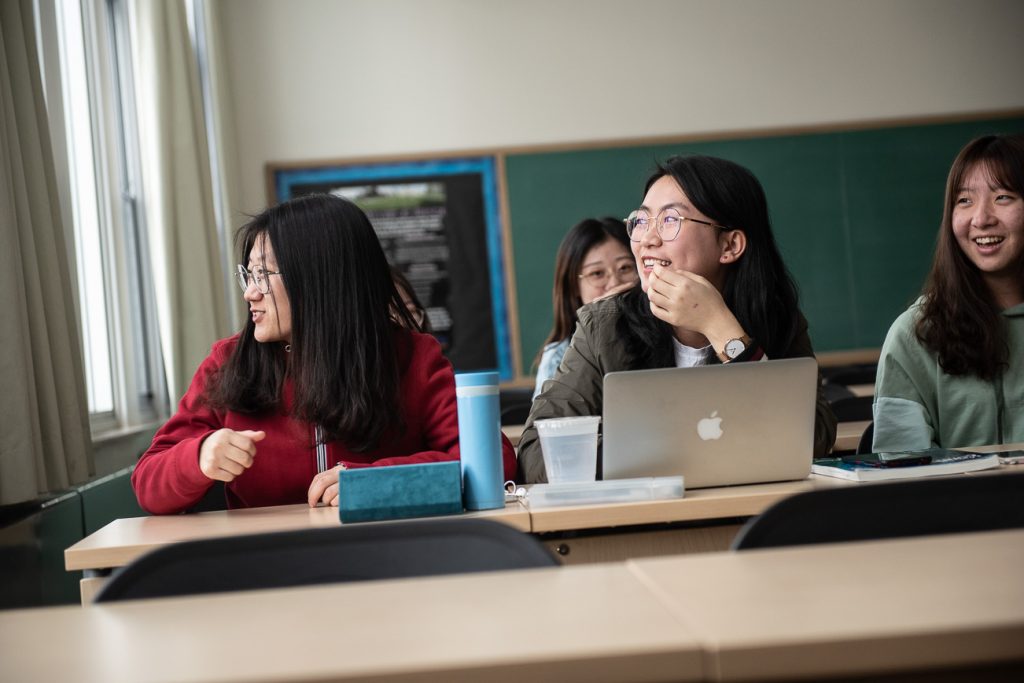 MBA Pathway Program at UNBC
The program is your starting point toward earning a Master of Business Administration (MBA) degree at the University of Northern British Columbia (UNBC). This program prepares students with the English language and introductory business-course requirements to complete their MBA at UNBC.
Start dates (depending on your current IELTS score):
IELTS 5.5 (no band <5.0) – October 29, 2021

IELTS 6.0 – January 3, 2022

IELTS 6.0 (no band <6.0) – February 25, 2022
End date – April 22, 2022.
Fees:
| | | | | |
| --- | --- | --- | --- | --- |
| IELTS score | Number of English levels required | Cost of English Language Program | Cost of Pre-MBA courses | Total English language/Pre-MBA Pathway fees |
| 5.5 | 3 | CA$ 11,295 | CA$ 7,600 | CA$ 18,895 |
| 6.0 | 2 | CA$ 7,530 | CA$ 7,600 | CA$ 15,130 |
| 6.0 (no band <6.0) | 1 | CA$ 3,765 | CA$ 7,600 | CA$ 11,365 |
The Preliminary Year Program
It is a completely customisable program for students, with options based on your unique educational needs. The Preliminary Year Program offers students the opportunity to meet their English and academic admission requirements at the same time. It follows the university calendar, with classes beginning in September and ending in April.
Six-week Summer Pathway
It is a fast-track English program to have you earning university credits in six weeks! This pathway course is intended for students who are slightly below the minimum ESL requirements to be admitted directly to Carleton University, King's University College or Brescia University College for degree studies.
Intensive 6 weeks of English studies

Begins in July, ends in August

Cost: CA$ 3,500 – CA$ 4,150
If you are interested in studying in Canada, fill out the application form. We will be glad to help you with enrolment and obtaining a study permit. Our consultations are free of charge.
Subscribe to our newsletter
Subscribe to our newsletter to stay up to date with the latest news, events and offers