When moving to a new country, it is important to understand your expenses and the price of goods and rental housing. Rent for houses and apartments can vary depending on the province, city and area. We also advise you to pay attention to the cost of mandatory bills: electricity, water, internet and others.
Transportation costs for gasoline or the purchase of a bus pass often impact the budget significantly. So we also recommend that you include these in your budget.
We will try to guide you through the main expenses to plan your budget in advance to be fully prepared.
It is known that the largest city in Canada is Toronto (Ontario). It is the business, cultural and economic centre of the country. In this regard, the cost of living there is one of the highest, but despite this, thousands of immigrants are thriving there.
Taking into account the popularity of Toronto, here are the prices for 2020.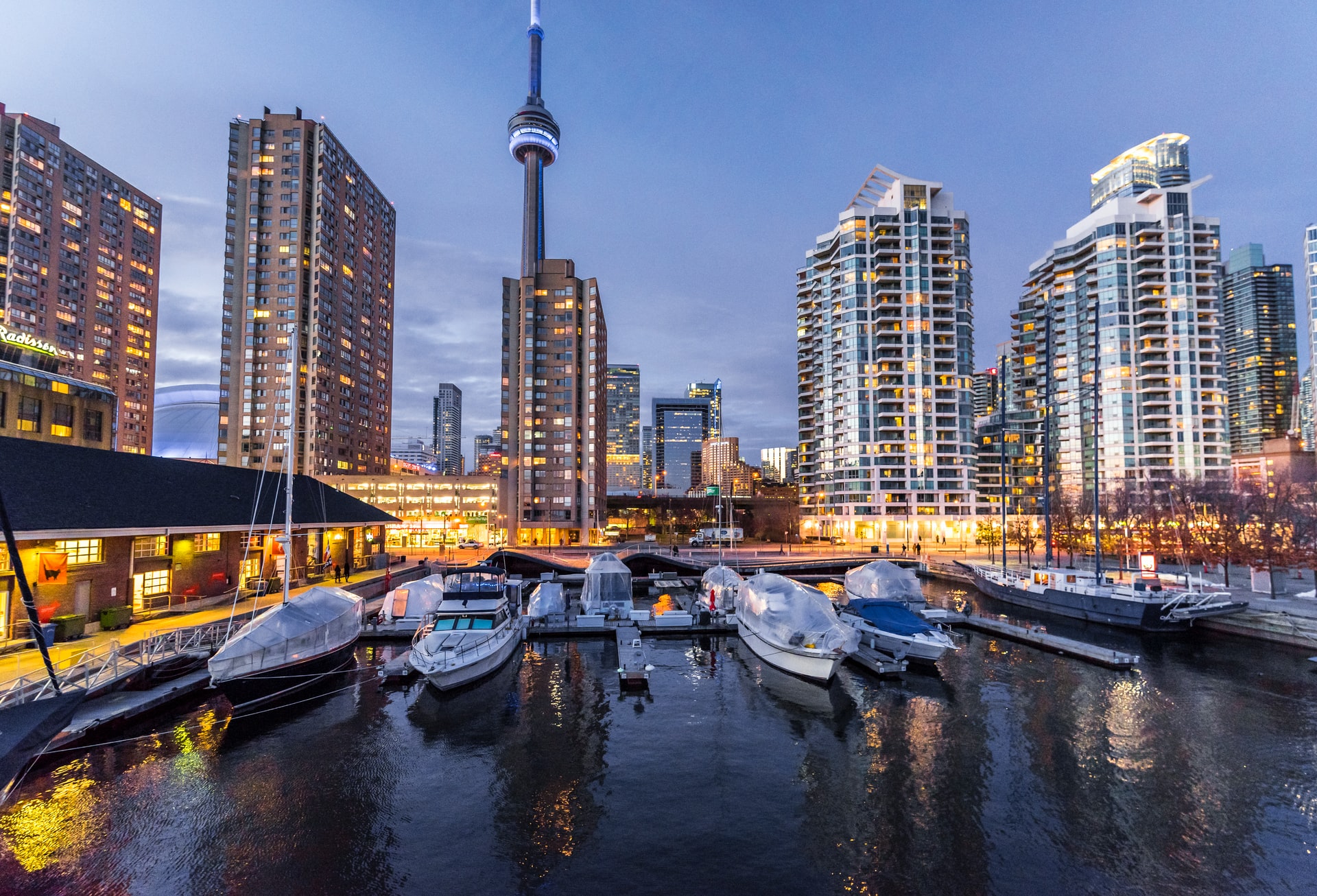 Accommodation
The first and most tangible expense is renting a home.
The cost of a one-bedroom apartment per month: around $2,314 CAD
A two-bedroom apartment will cost about $2,966 CAD
Transportation
The transportation network in Toronto is very well established and well thought out. You can get around using: trains, subways, trams, buses, and Uber.
Transport is overseen by several leading companies operating within their localities.
For example:
PRESTO is a transit company serving the northern areas of Toronto.

A one-way trip for an adult using public transport will cost $3.10-3.25 CAD 

PRESTO Pass for students per month: $122.45 CAD 

PRESTO Pass for an adult per month: $151.15 CAD 
For those who want to get around in maximum comfort: An Uber ride from downtown to Yonge & Dundas costs around $30 CAD for a round trip.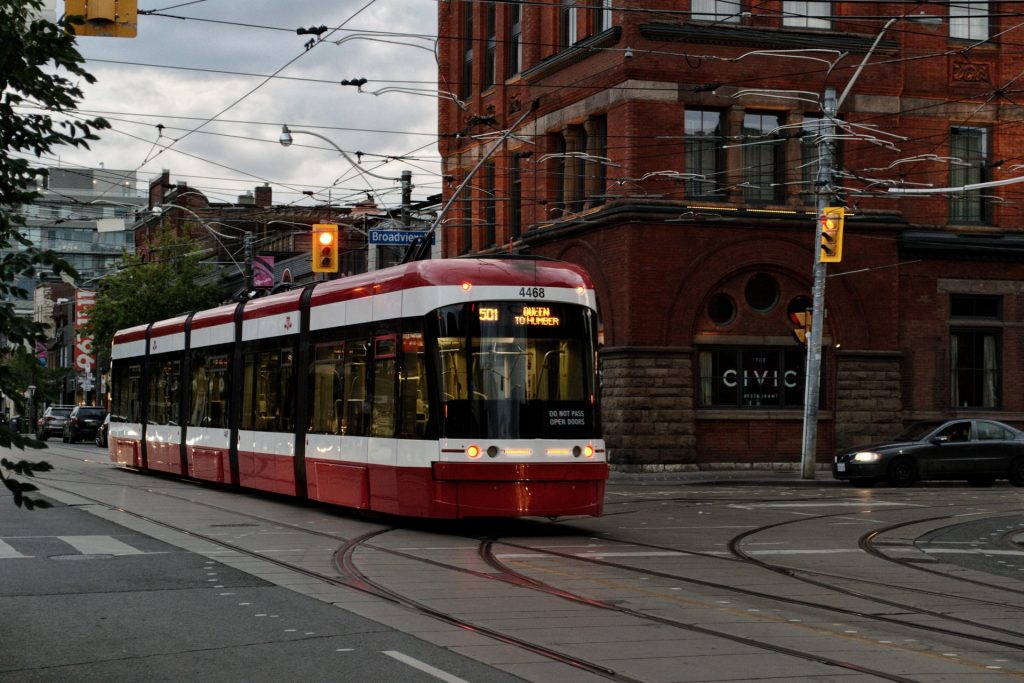 Food
Prices have decreased by about 11% compared to 2019 because people in Canada are increasingly using food delivery applications. Therefore, grocery shopping is not as common as it used to be.
On average, an adult spends about: $252 CAD on groceries per month
If you also consider ordering food to go and visiting restaurants and cafes, then be prepared for the following expenses:
Buying a ready-made lunch: $10 CAD

Ordering a take out dinner: $20 CAD

Lunch in the restaurant: $70 CAD

Coffee (latte) to go: $4 CAD 
Mobile and Internet
Average monthly mobile: $75 CAD
Internet: about $81 CAD
Entertainment
Meeting friends at the bar (drinks): about $20 CAD

Cinema: $13 CAD

Platforms for Movies and TV Subscriptions: 

Netflix (Standard Monthly Subscription): $13.99 CAD

ShowsApple TV +: $5.99 CAD per month (Free first year if you buy an Apple device)

Disney +: $8.99 CAD per month.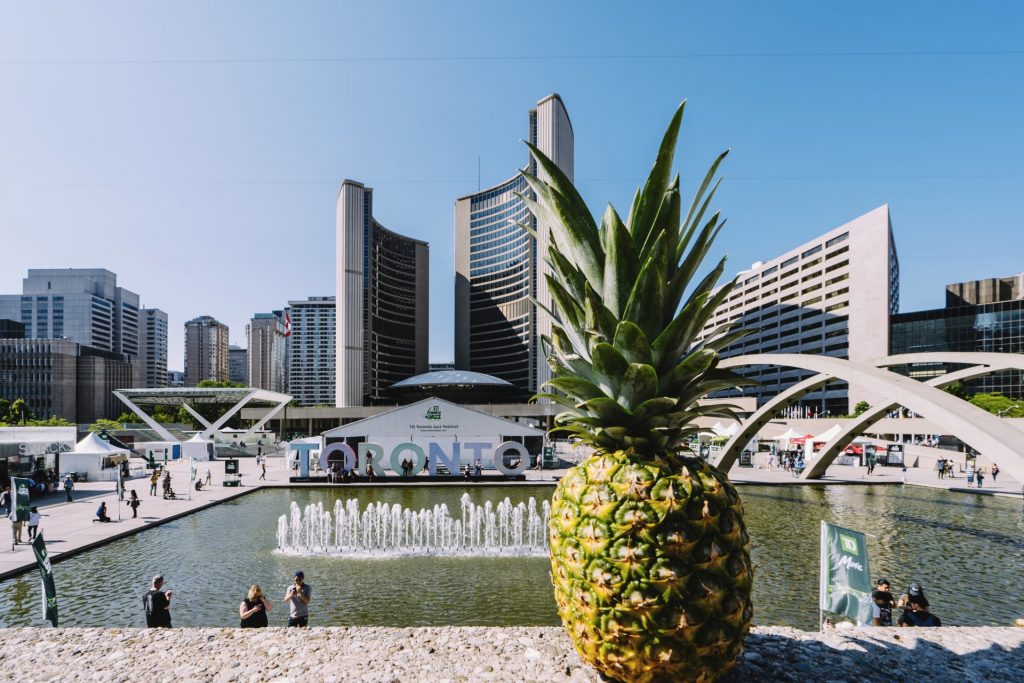 Sports
Staying in shape by going to Toronto gyms and studios is easy enough. There are many of them here, and there's something for every taste.
Monthly gym membership cost from $15 CAD at Planet Fitness to $59 CAD for the YMCA.
The maximum subscription to Goodlife Fitness will cost up to $69.98 CAD per month.
Kindergartens (if relevant)
We have highlighted this expense since it seriously affects the family budget. On average, kindergartens cost $800-$1,200 per month.
Read more about moving to Canada with a family
Often, one of the parents is forced to take a break from work and stay at home with the child since it is pretty expensive.
Of course, there is still spending on clothes, gifts, children's entertainment, etc.
When shopping, everyone proceeds from the budget and the way of life they are accustomed to; everything here is very, very individual.
We have tried to show you the most basic and necessary things.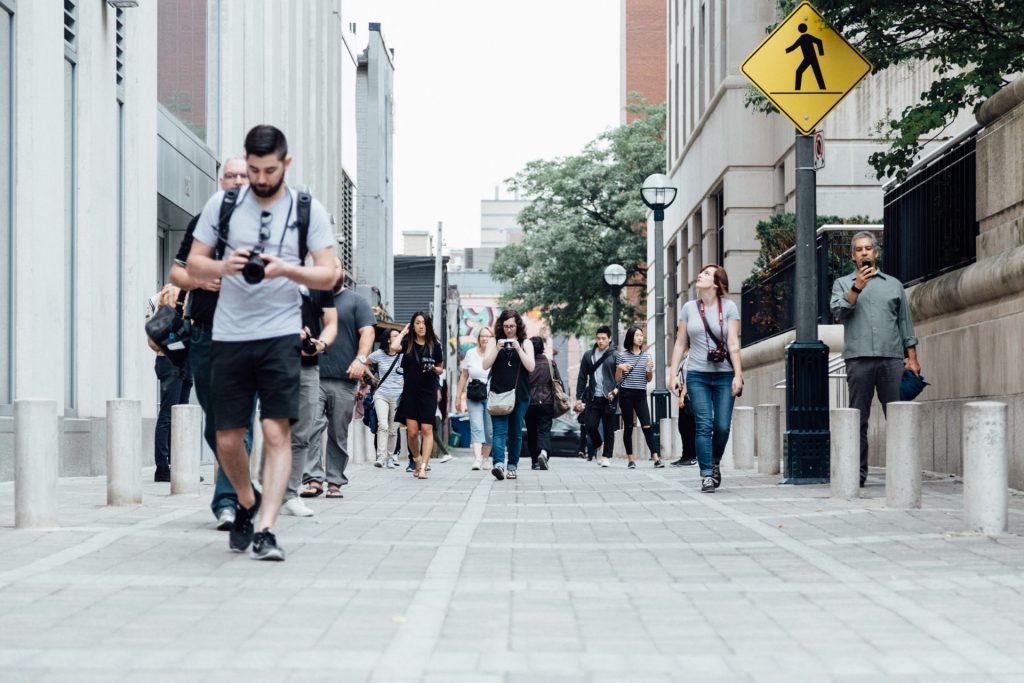 So, on average, to live in Toronto per month, per person, you will need $3,541 CAD.
Per year you need to be ready to spend about $42,495 CAD (the conclusions above are relevant for renting housing and using public transport)
For comparison: the cost of living in Hamilton, located in the same province on Lake Ontario's shores, is 25% less than in Toronto. If you like proximity to Niagara Falls and more affordable housing prices compared to Toronto, then this is the place for you. 
The rent for a one-bedroom apartment near the centre in Hamilton will cost about $1,000 CAD per month.
The cost of buying a home with two bedrooms: around $400,000 CAD
In Toronto, something similar will cost up to $700,000 CAD.
As you can see, there is a tangible difference in prices in two cities that are fairly close to each other.
Discuss the project
Subscribe to our newsletter
Subscribe to our newsletter to stay up to date with the latest news, events and offers