To study in Canada for more than six months, you must obtain a Study Permit.
To do this, first of all, you will need to decide on the university or the training program and receive a Letter of Acceptance. The institution must have DLI (Designated Learning Institution) status. That is, it has the right to accept international students for study. Otherwise, the Study Permit will be refused.
You can apply for a Study permit in two ways: online on the official Government of Canada portal or at the nearest visa centre. The term for consideration of documents is up to three months.
Studies at universities and colleges begin three times a year: at the end of August, January and May. It is necessary to submit documents to the educational institutions in advance to have time to complete all forms for study, for your family and to calmly pack your suitcases.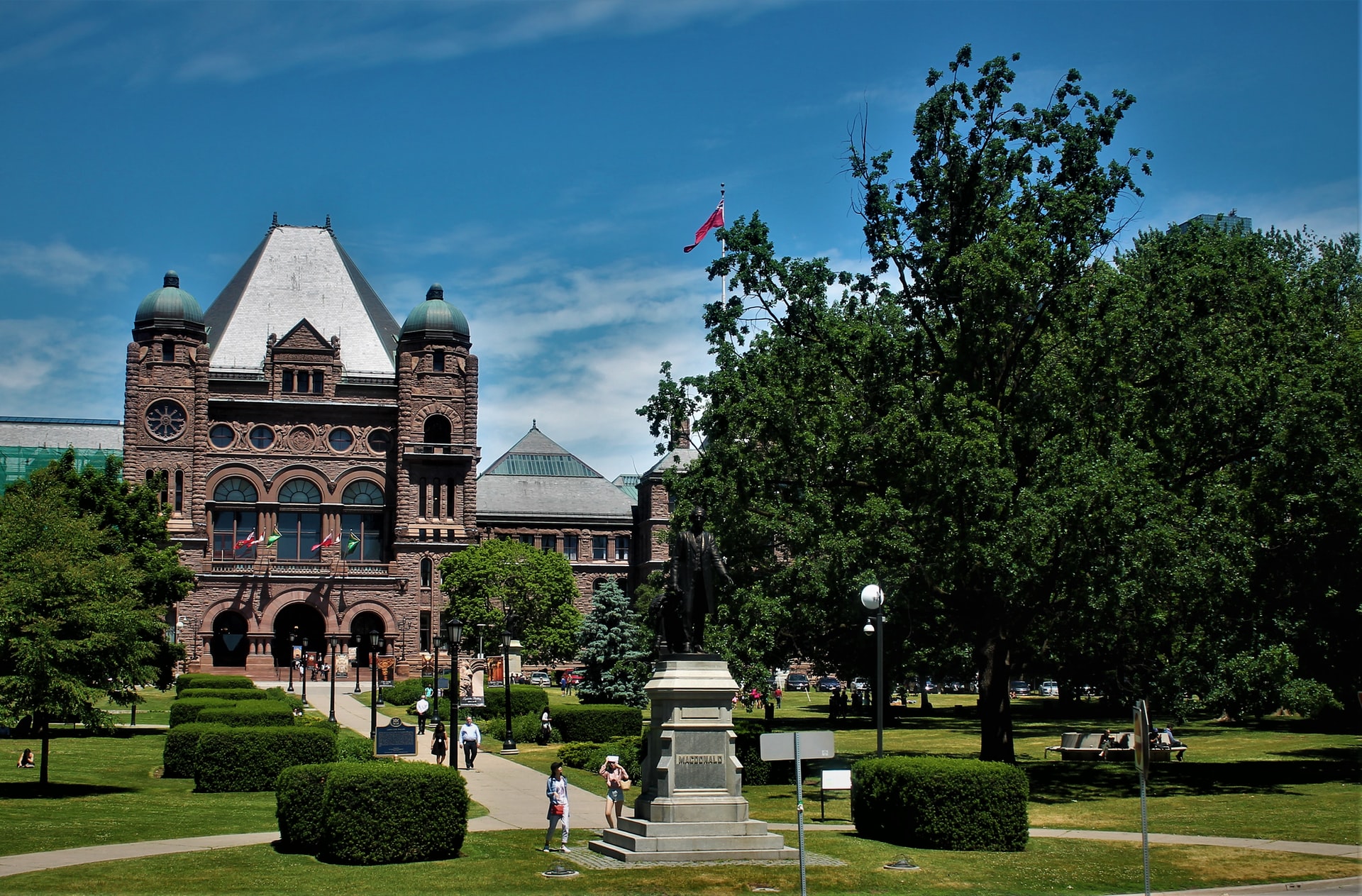 Required documents
For the Study Permit, you will need the following documents:
Letter of Acceptance, or an invitation to study from an educational institution with DLI status. 
If, before the main training, the student plans to take Canadian language courses that will prepare them to pass the language exam for admission to the chosen study program, the future student will have a Letter of Conditional Acceptance in their hands. A Study Permit will be issued for the period of study for such courses + 1 year. Once the student is admitted to the main program, they will need to apply for a new study permit.
Foreign passport
Confirmation of the availability of funds covering the cost of education and living while studying in Canada, as well as funds for family members who are travelling with you plus a bank statement covering the last four months.
For student accommodation (when not studying in Quebec), you must show $10,000 CAD per year, $4,000 CAD for the first family member and $3,000 CAD per year for other family members.
For example:
If you are going to study in a province outside Quebec, and two members of your family are travelling with you, for the year, you will need:
student living expenses: $10,000 CAD
living expenses of the first family member: $4,000 CAD
living expenses of the second family member: $3,000 CAD
Total: $17,000 CAD per year
When studying in Quebec, you must show $11,000 CAD for student accommodation per year, $5,100 CAD for the first family member ($3,800 CAD if they are under 18) per year, and $5,125 per year for other family members ( $1,903 CAD if they are under 18 years old ) per year.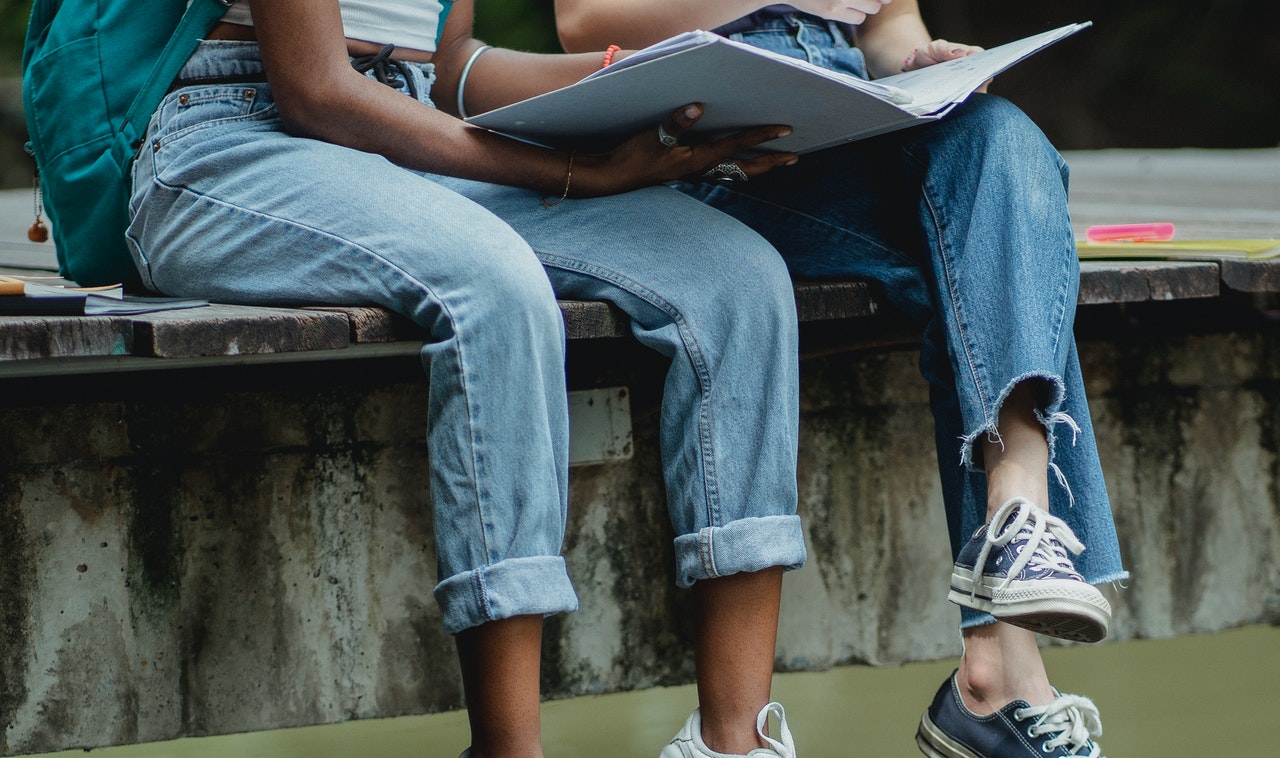 Letter of explanation, or motivation letter, which will indicate why the candidate decided to study in Canada in the chosen program and that they understand their duties as a student.
Certificat d'acceptation in the case of training in Quebec (CAQ), issued by the Government of Quebec.
Notarized Custodianship Declaration (for minor students) (form IMM5646)
Other documents may be required.
After submitting the documents for the Study Permit online and receiving the corresponding letter, you will need to submit biometric data (fingerprints) and take a photo at one of the Canadian visa centres in the host country (having previously booked the time and date of the visit). You can find the nearest Visa Application Center here.
Upon approval of the Study Permit, the student will receive a confirmation letter with further instructions about obtaining a tourist and student visa to enter Canada. In some cases, you will need to apply separately for a tourist visa based on an approved Study Permit.
What does Study Permit provide?
First of all, the Study Permit will allow the student to study in one of the most educated countries in the world and receive a high-quality, internationally recognised education.
Upon completion of training, the student will be able to obtain a Post-Graduation Work Permit for 1-3 years.
Significantly increases the chances of successful immigration. Many immigration programs take any connections to Canada into account. Local education and work experience under the Post-Graduation Work Permit will add points for obtaining permanent resident status.
The period of study and work under the Post-Graduation Work Permit will be taken into account when applying for citizenship.
During your studies at a university or college, you will be able to work for up to 20 hours a week (and up to 40 hours a week during vacations). The decision to grant the right to part-time work during the study is made by the visa officer at the border upon your arrival in Canada. We recommend that you tell the visa officer that you would like to be able to earn extra money during your studies.
The student's partner can apply for an Open Work Permit for the student's period of study, subject to the following conditions: the student studies full time; the student studies at any provincial college, a university, at CEGEP in Quebec, a private college in Quebec or a private educational institution that is eligible to award academic degrees (bachelor's, Master's, PhD)
An Open Work Permit will allow a partner to work in almost any position. The student's children will be able to attend primary or secondary school free of charge, and there is no need to issue a separate Study Permit for them. Read more about moving to Canada with a family.
Please note that the purpose of obtaining a Study Permit can only be to study, and your application and documents should not contain any hints of possible immigration. Therefore, if you are considering the option of immigrating through studies, do not register with Express Entry to participate in one of the immigration programs, as this may complicate the process of obtaining a Study Permit.
If you want to study in Canada, fill in our application form. We will help you choose a study program and apply for a study permit.
Subscribe to our newsletter
Subscribe to our newsletter to stay up to date with the latest news, events and offers