Many people would like to move to Australia with their families. Australia provides excellent conditions for raising kids thanks to its safe, friendly environment and excellent education and recreation facilities. However, a newly arriving family should know about Australian rules and costs in terms of placing a child in a kindergarten or finding a school. In this article, we tried our best to gather the information that will help with these issues.
Family visas
Depending on your visa, there are always options for a partner and dependent children. In most visa situations, such as a student visa, work, business or permanent residence visa, the principal applicant can include family members in their visa application. It means that the decision on granting a visa to the whole family will be made within the framework of one application. However, if you can not initially include family members in your application for some reason, you cannot add them later, after you lodge the application. In this case, the partner and children must apply for their visas separately as subsequent entrants, and the decision on their entry will be considered independently.
What family members can be included in your visa application
First of all, it must be your spouse or de facto partner. It is not compulsory to be officially married and have a marriage certificate, but it is vital to prove that your relationship is genuine and stable. Dating or online relationships do not count. 
You can also include your dependent children. A dependant child is:
your or your partner's child from a current or previous relationship;

not married, engaged or in a de facto relationship;

wholly or substantially reliant on you for their basic needs of food, clothing and shelter;

under 18 years old. 
As a rule, partners get the same visas with the same rights as the principal applicants. For example, partners of student visa holders (Subclass 500) also get student visas. Therefore, they can work for no more than 40 hours per fortnight in the academic year and unlimited hours during holidays. The exception is only for partners of students who study for a master's or a doctorate. They can work unrestricted hours once the primary student has started their course.
Parents who come on a guardian visa (Subclass 590) supervising children under 18 years old do not have the rights to work in Australia.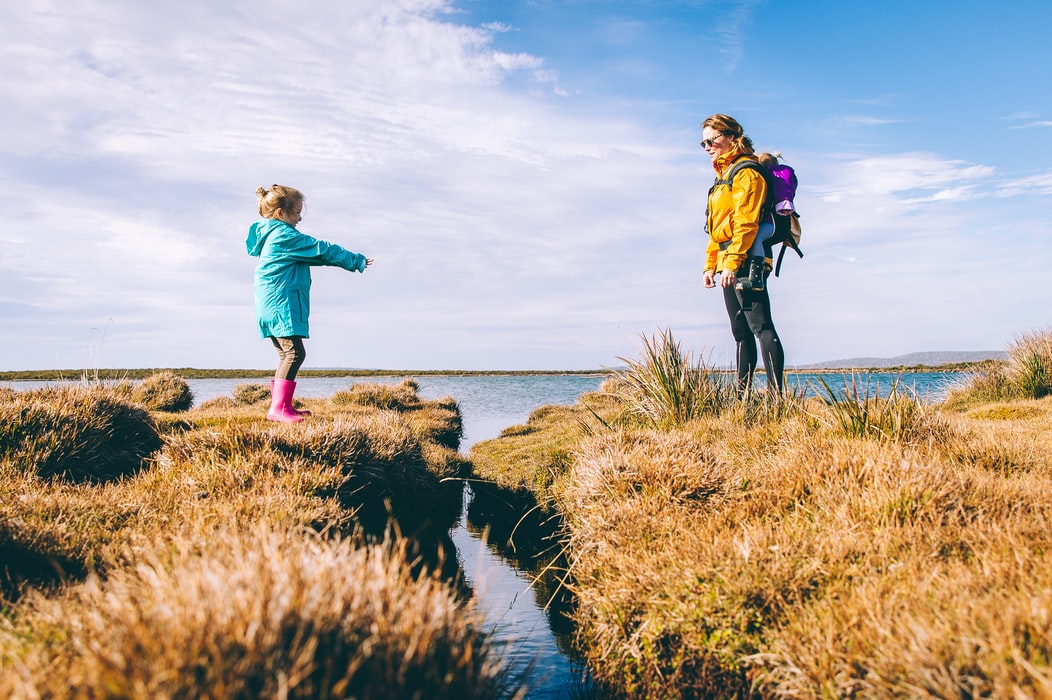 Kindergartens in Australia
Preschool education in Australia is usually for children from 3 to 5 years old. However, there are also childcare centres that accept children from as young as 3 months old. In kindergartens, there is no strict daily routine. Children play freely outdoors and indoors, choosing what to do themselves. Throughout the play area, there are places for drawing, modelling, handicrafts, etc. If a child needs help, a teacher sits at each table, ready to give a hand. Only people with special education and a love for children work in kindergartens. Therefore, children are always supervised by qualified and attentive staff and play in a safe, friendly environment. 
There are three main types of preschool institutions in Australia:
Child Care Centre or Long Day Care is the most popular type of preschool education. Such centres provide all-day or part-time childcare up to 12 hours a day. However, the cost can be relatively high: from AUD $70 to AUD $188 per day.
Kindergarten or Pre-school is mostly attended by children who are going to primary school next year. Often, a kindergarten shares a building with a primary school, and in terms of enrollment, it gives priority to children who will attend this school in the future. Their working hours are similar to school (from 9:00 a.m. to 3:00 p.m.), and they also have holidays and term breaks. The cost of kindergarten varies from AUD $45 to AUD $80 per day.
Family Day Care is provided at the home of an experienced certified preschool educator. As a rule, such centres are very small, so each child has an individual approach and attention. They are also more flexible in terms of working hours. Family Day Care can cost AUD $7.50 – AUD $16.80 per hour.
Preschool education is paid for everyone, and permanent residents can get a subsidy to reduce the costs. The Child Care Subsidy is calculated individually and depends on how much the family earns and how many hours a week each member works (the least employed family member is taken into account). The type of child care institution and its location also matter. To estimate the subsidy for your family, use this calculator. 
New Zealand citizens living in Australia, Australian permanent residents and special visa holders may also receive government financial support up to AUD $246 a fortnight per child.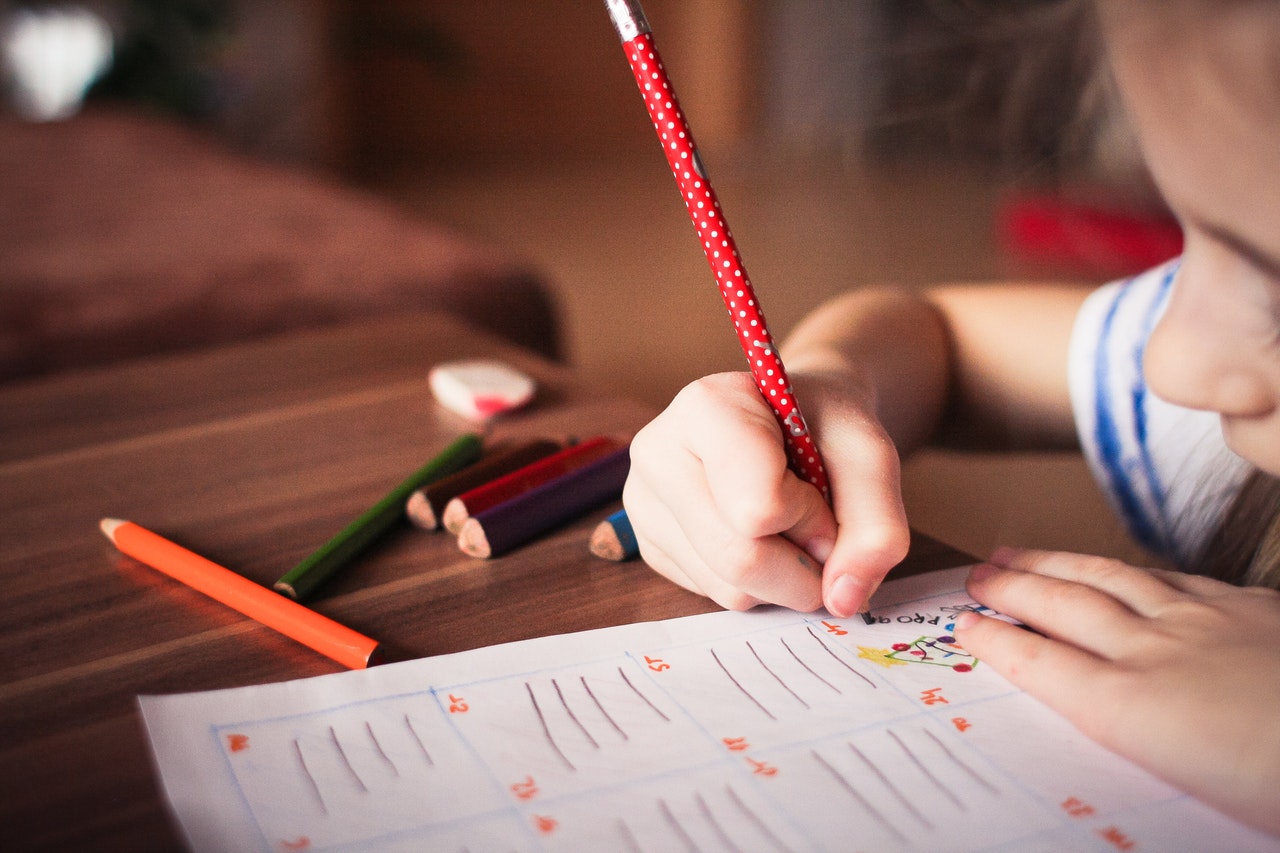 How to find a preschool
Finding a child care centre or kindergarten in Australia can be challenging as many centres are full, and there are long waiting lists. Therefore, we recommend that you start searching as soon as possible. However, it is better to do it when you have already gotten your visas and know exactly where you will live in Australia. First of all, consider what city and suburb you are going to settle in and decide your budget. After that, you can choose a few options around your area and contact them for questions and enrolment. If you are already in Australia, you can personally visit the centre's facilities and meet the principal and teachers. To enrol your child in kindergarten, you will have to provide:
A birth certificate

Passport

Proof of address – a copy of your rental agreement or power bill

Your child's immunisation history statement.
You can find all the centres on the Australian Government website. 
Care For Kids will also help you to find a suitable kindergarten, compare prices and contact for the enrolment.
Information about preschools by Australian State or Territory:
Schools in Australia
School education in Australia is compulsory for children aged 6 to 16 (years 0 to 10). There are many different schools, which can be divided into two large groups: government (public) and non-government.
Among non-government schools, there is a lot of choice when it comes to finding one that fits a a student and their parents' needs. There are prestigious private schools, religious schools, specialist schools that specialise in a particular field: sports, science or art. However, about 70 per cent of Australian children go to public schools.
How much can the school cost
Private schools can cost up to AUD $35,000 per year. Public schools are free for Australian citizens and residents if at least one parent of a child is an Australian citizen or resident. If both parents are on temporary visas, the school fees will depend on the visa type and the region you are going to live, as each Australian state or territory has its own rules and fees for government schools.
In Canberra (ACT), children of temporary visa holders can study at public schools for free. It also relates to children whose parents study for a postgraduate research degree (master's or PhD) on a student visa. Learn more on the ACT website.
In New South Wales, the situation is similar, but free school is available only for children whose parents are studying for a doctoral degree. For other students, the school fees depend on your course and the school year your child should be enrolled in. Anyway, if you apply under the Temporary Residents Program, the school can be much cheaper than if you enrol in the school directly. 
To see who is eligible for free schooling in NSW
Fees for dependent students 2020/2021
The application process for dependent students
About the Temporary Residents Program
Queensland also has a Temporary Residents Program. For dependant children of student visa holders, there are fee exemptions if a parent studies:
PhD research degree or

Master's by research degree at a regional Queensland university located outside South East, Metropolitan and North Coast education regions or

If a student has one of the Australian scholarships. 
In South Australia, there are also discounts for children whose parents study at a tertiary level. For them, a school year can cost AUD $6,400 for primary school and AUD $7,600 for secondary and high school. Unfortunately, these fees do not apply to children whose parents study English at ELICOS courses. They have to pay an international student price for the school, which is around AUD $12,000 – $14,200 per year. Additionally, some other charges can apply (around AUD $1,000).
To see who is eligible for free schooling in SA 
Fees for International students (primary)
Northern Territory provides fee exemptions for most working and skilled temporary visa holders. Children of international students are not eligible for free schooling, but they receive discounts.
To see who is eligible for free schooling in NT
In Tasmania, most dependent students are required to pay tuition fees to attend public school. You can find visas and fees here.
Victoria also provides dependent children with the opportunity to study at government schools at a lower price. You can see the costs here.
Western Australia gives fee exemptions to dependents of master's or doctoral degree students and some approved scholarship holders. Other student visa holders have to pay for their children's school in full. You can find the tuition fees here. 
The cost of public schools in WA for Temporary Skill Shortage visa (subclass 482) and the Temporary Work (Skilled) visa (subclass 457) holders is AUD $4,000 per year.  
It is worth mentioning that if you see that your child is eligible for a fee exemption or a discount, you first need to apply for a Temporary Residents Program in your state or territory, and only then you can send your application to a public school. Follow the links above to find information about the application process in your state or territory. 
Read more about the school system in Australia
Pregnancy and giving birth in Australia
Pregnancy Care in Australia can be publicly and privately funded. Publicly funded care is available to Australian citizens and residents under Medicare — health insurance subsidised by the Australian government. If you are on a temporary visa, you are likely not eligible for free pregnancy care. You can check your eligibility on the Medicare website.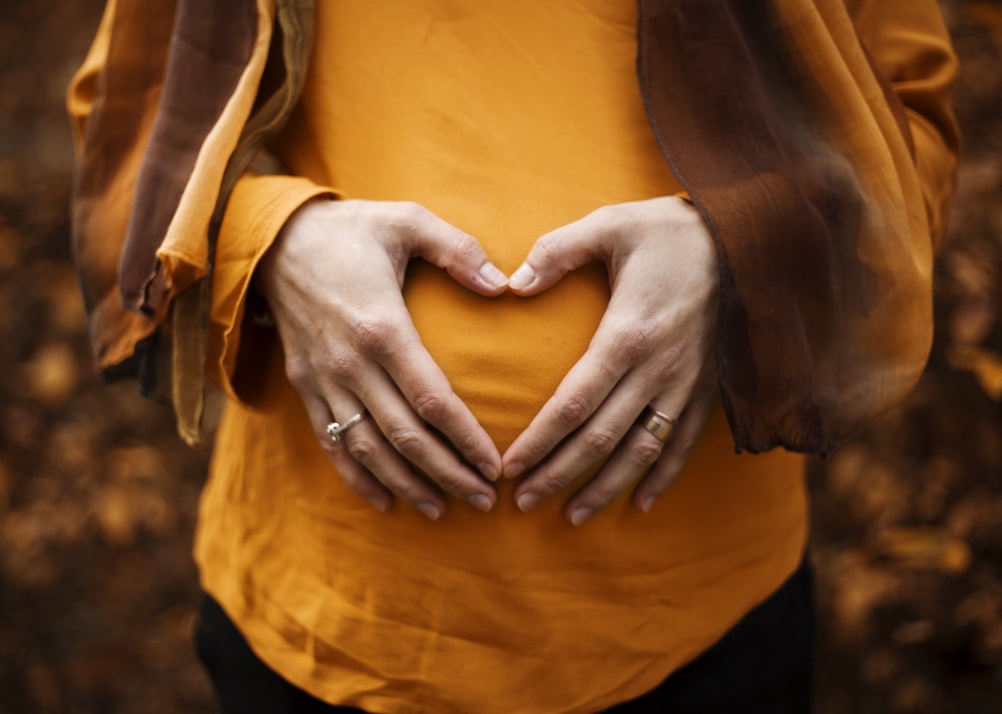 Exceptions exist for residents of the following countries that have an agreement with Australia:
The United Kingdom

The Netherlands

Italy

Slovenia

New Zealand

Sweden

Belgium

The Republic of Ireland (unless you are on a student visa)

Malta (unless you are on a student visa)

Finland (unless you are on a student visa)

Norway (unless if you are on a student visa)
If Medicare does not cover you, you need to purchase private insurance covering pregnancy or pay the full costs for pregnancy care. 
If you give birth to a child in Australia, you must inform the Immigration Office as soon as possible so that they can include the child on your visa. You can do it online through ImmiAccount by uploading the child's birth certificate, passport and Form 1022 – Notification of changes in circumstances. Even if the child does not have a passport yet, it can be uploaded later, as soon as it is ready.
A child born in Australia is given the same status and visa as their parents. Australia does not grant citizenship by birth unless at least one parent has permanent residency or citizenship.  If one of the parents will obtain permanent residency or Australian citizenship in the future, the child will be granted citizenship by birth.
Contact Kiwi Education and we will help you move to Australia with your family.
Subscribe to our newsletter
Subscribe to our newsletter to stay up to date with the latest news, events and offers