Learning English in Australia
English courses in Australia can be part-time (10-15 hours a week) or full-time (no less than 20 hours a week). Student visa holders must study full-time for a period more than three months. Language courses can be of different types, depending on the purpose of learning English, the intensity of the course or the specific area of ​​the language. There are a few main types:
General English is a course for those who want to use English in everyday life. Students learn the basics of the language. The course is aimed at the holistic development of all skills — listening, speaking, reading and writing. It is suitable for students of all levels, from beginners to advanced.
English for academic purposes (EAP) is a course for those who need English for admission to Australian universities. During the course, students develop vocabulary and skills that will be useful to them in their future studies.
IELTS / TOEFL / Cambridge test preparation is a course for preparing for international tests in English, which are needed for admission to Australian universities, as well as when applying for resident and work visas to confirm your level of English. The course is mainly devoted to the test format, so it does not improve the English level itself. Therefore, before taking this course, we recommend taking the General English course to achieve the desired level and then prepare for the test.
English for high school preparation – courses for children who plan to study at an Australian school. During the course, students also study some school subjects in English to get used to the learning process and become familiar with the vocabulary.
English for Direct Entry is a course that allows a student to enrol in a diploma or degree program at an Australian university without taking IELTS or other language tests. To enrol in this course, a student should already have an IELTS certificate, so it is suitable for those who want to study at university but failed to pass IELTS with the required score. 
English for special purposes (English for Business etc.) – courses for those who want to enhance their knowledge of English in a professional field (Business, IT, Medicine and so on). Admission to these courses requires at least an intermediate level of language proficiency.
English Plus Activities – English courses combined with extracurricular activities — trips, hikes, visits to interesting places, sports, volunteering, etc. Most often, this course type is popular for teenagers, but there are also courses for adults who want to combine learning English with exciting holidays.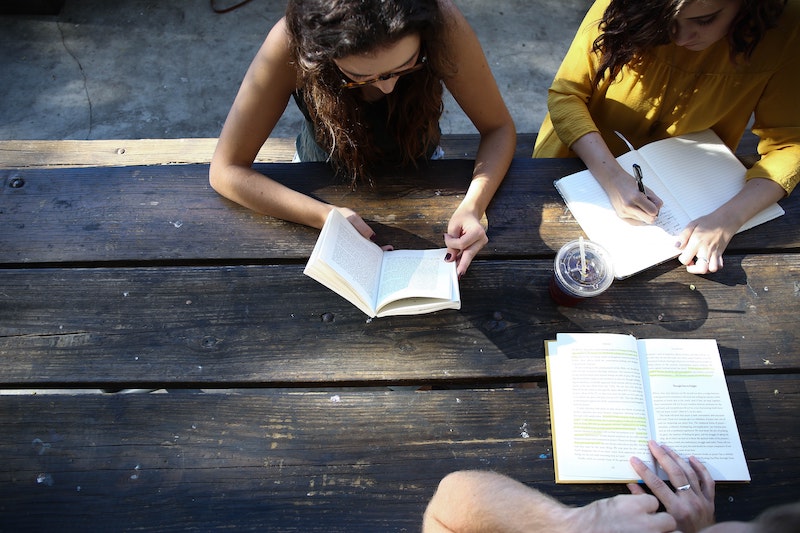 Is there an age limit to study English in Australia
There is no maximum age limit for learning English in Australia. It is never too late to learn a new language. As for the minimum age, General English courses are usually available from 17-18 years old. High school preparation programs are available for children from 12 years old, but some language schools also offer courses for young learners starting at 6 years old. 
What level of English is necessary to enrol in an English course
You can enrol in General English courses at any language level, even elementary. On the first day of study, the student takes a test to determine their t level of English and is placed in a group according to that level. Also, in the process of studying, the student takes a test periodically to track their progress and understand whether they are ready to move to a new level. Some courses, such as EAP, IELTS and Preparation or Business English usually require an intermediate level of English.
When do the courses usually start
At language schools, English courses start every week. You can join any time of the year (except Christmas break) and take as many weeks as you want from 1 to 48. Colleges and universities are usually not that flexible. They have specific intake dates, and the courses are based on the 5-week block mode, so 5 weeks is the minimum length of the course. 
How many hours per day does learning English take
Full-time study requires at least 20 hours per week of face-to-face classes. In some schools, you can take additional hours of IELTS Preparation or speaking clubs if 20 hours per week is not enough for you and you want more practice. Then, studying will take you 25 hours a week.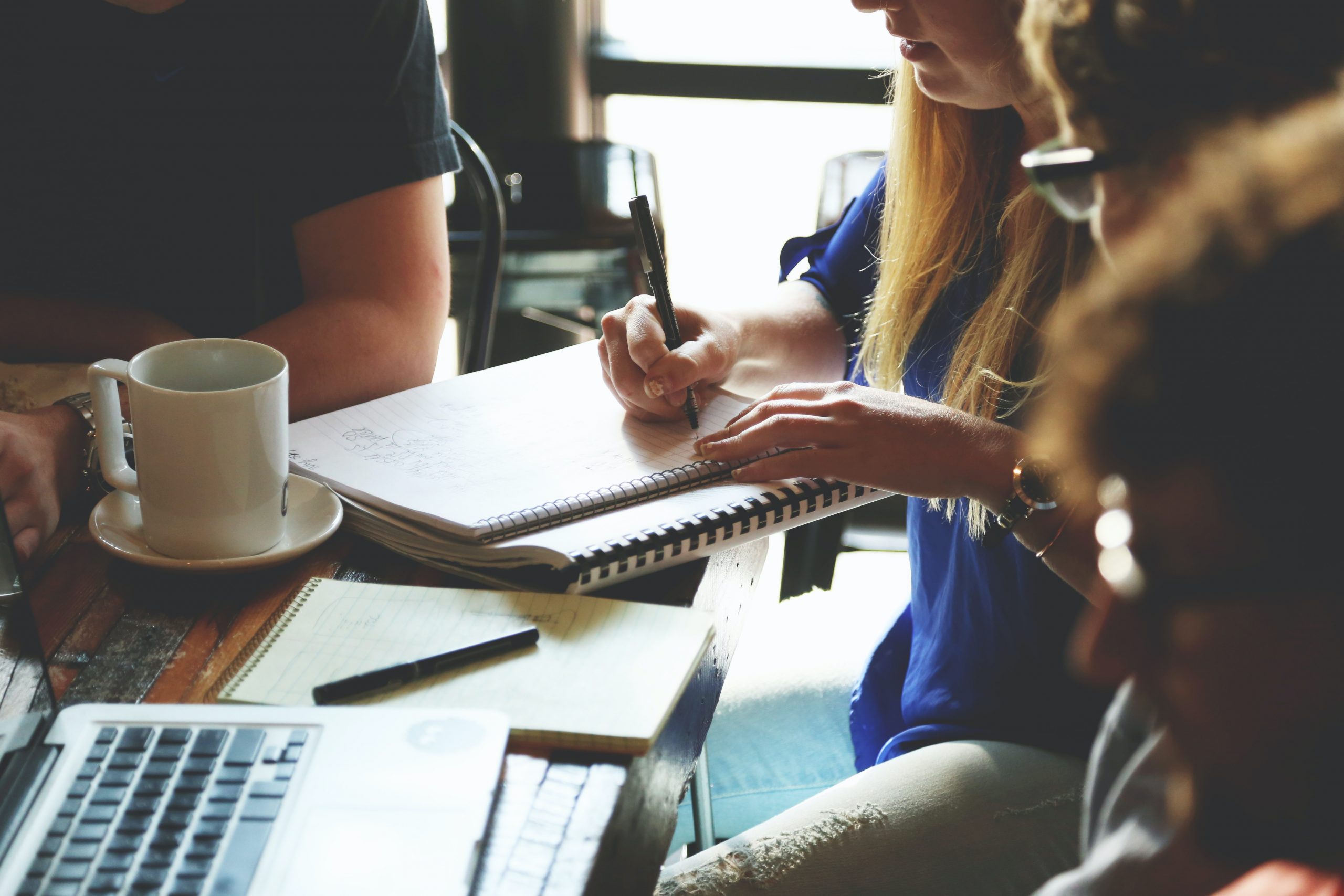 How long does it take to learn a language
You can choose the duration of the study yourself, from 1 week to infinity. Most often, it takes at least 12 weeks of productive study to raise your English by one level. It should be noted that the learning process itself is always interesting and gives results. In an English-speaking atmosphere and with professional native English teachers, with a responsible approach, seeing the result will not take long.
What visa do I need to study English in Australia
If your course of study is no longer than three months, you can study on a visitor visa or work and holiday visa. However, if you wish to study longer, you need to obtain a student visa. Our managers from Kiwi Education can help you with the student visa application. In most cases, our service is free of charge. Please read about our work principles here.
Can I work during the English course
An important aspect of studying English in Australia on a student visa is the possibility of obtaining the right to work part-time for 40 hours per fortnight during the courses and full-time 40 hours a week during breaks. This provides an opportunity to reduce living expenses, practice English in a working environment and even find a full-time job and get a job offer to apply for a work visa.
Which city in Australia is the best for learning English
As you can guess, there is no particular answer to this question as people have different tastes and preferences. Young and active students who want to be in the centre of cultural events and nightlife will love big cities like Sydney, Melbourne, Adelaide or Brisbane. People who come to study English with their families and children and prefer the quiet atmosphere and family lifestyle would choose smaller cities like Cairns or Hobart. In bigger cities, there is a wider choice of language schools, but the prices can be higher as well. Also, each region of Australia has its own climate, so it's useful to learn about the city you are going to. Some students prefer taking English courses in major Australian cities for travel experience and to find the right place for further education and living in Australia.
You can read our article about Australian cities here. 
Language Schools in Australia and their cost
English Language courses in Australia are provided by secondary schools, TAFE institutes, universities, private colleges and English language centres. All the courses are united under the common name ELICOS (English Language Intensive Courses for Overseas Students). All the education providers that offer ELICOS must be registered with the National English Language Teaching Accreditation Scheme (NEAS) and comply with its strict quality requirements in terms of class sizes, teaching and support for international students.
The average cost of the General English course in Australian language schools is about AU $200 – 400 per week. In some schools, the price depends on the number of weeks you wish to take: the longer the course, the less you pay for a week.
We always look for the best prices, specials and discounts for our students. Contact us, and we will find the most suitable options that meet your budget and goals.
Discuss the project
Subscribe to our newsletter
Subscribe to our newsletter to stay up to date with the latest news, events and offers