Australia is among the developed countries with a high standard of living. However, the cost of living is also relatively high there. According to Numbeo, Australia is ahead of Canada, New Zealand and the United States in terms of living expenses. 
We decided to figure out how much money people need for a comfortable life in Australia. How much does food, rent, electricity, transportation and entertainment cost? And do local salaries cover all the daily expenses? Prices are relevant for 2020 and given in Australian dollars (AUD).
Cost of groceries
In Australia, people usually buy food in supermarkets. The most popular supermarket chains are Coles, Woolworths and ALDI.
The markets where you can buy fresh fruits and vegetables, meat and dairy are also very popular. For example, South Melbourne Market amazes with its huge selection of fruits, vegetables, cheeses, meats, seafood, bread, pastries, etc. Everything is so fresh, varied and of high quality that it is impossible to resist. But prices in such markets are higher because it is not only a place for buying food but also for eating out and entertainment, as well as a tourist attraction.
As for the weekly budget, let's look at the prices at Woolworths — not the cheapest, but also not the most expensive supermarket:
Sausages – $5.50 / 600g.
Diced Beef – $9 / 500g.
Beef Mince – $7.50 / 500g.
Chicken Breast – $4.75 / 500g.
Salmon fillet – $13 / 460g.
Prawns – $11 / 500g.
Bananas – $0.54 / 1EA
Apples – $4.90 / 1KG
Oranges – $0.89 / 1EA
Broccoli – $0.79 / 1EA
Carrots – $1.20 / 1KG
Cherry Tomatoes – $3.50 / 250g.
Potatoes – $1.88 / 1KG
Onions – $2.50 / 1KG
Capsicum – $1.77 / 1EA
Avocado 5 pack – $7 / 1EA
Milk – $2.39 / 2L
Yoghurt – $3.50 / 1KG
Cheese – $6 / 500g.
Eggs – $3.50 / 12 pieces
Butter – $6.50 / 500g.
Bread – $3.90 / 850g.
Pasta Spirals – $0.80 / 500g.
Pasta Sauce – $1.80 / 500g.
Rice – $1.40 / 1KG
Canned Beans – $1.60 / 400g.
Tea Loose Leaf – $4 / 250g.
Muffins 8 pack – $3.50 / 1EA
Jam – $1.40 / 500g.
Toiletries – about $6 per week
Total – about 150 AUD per week for two if you occasionally indulge yourself with sweets and snacks, beyond the bare necessities.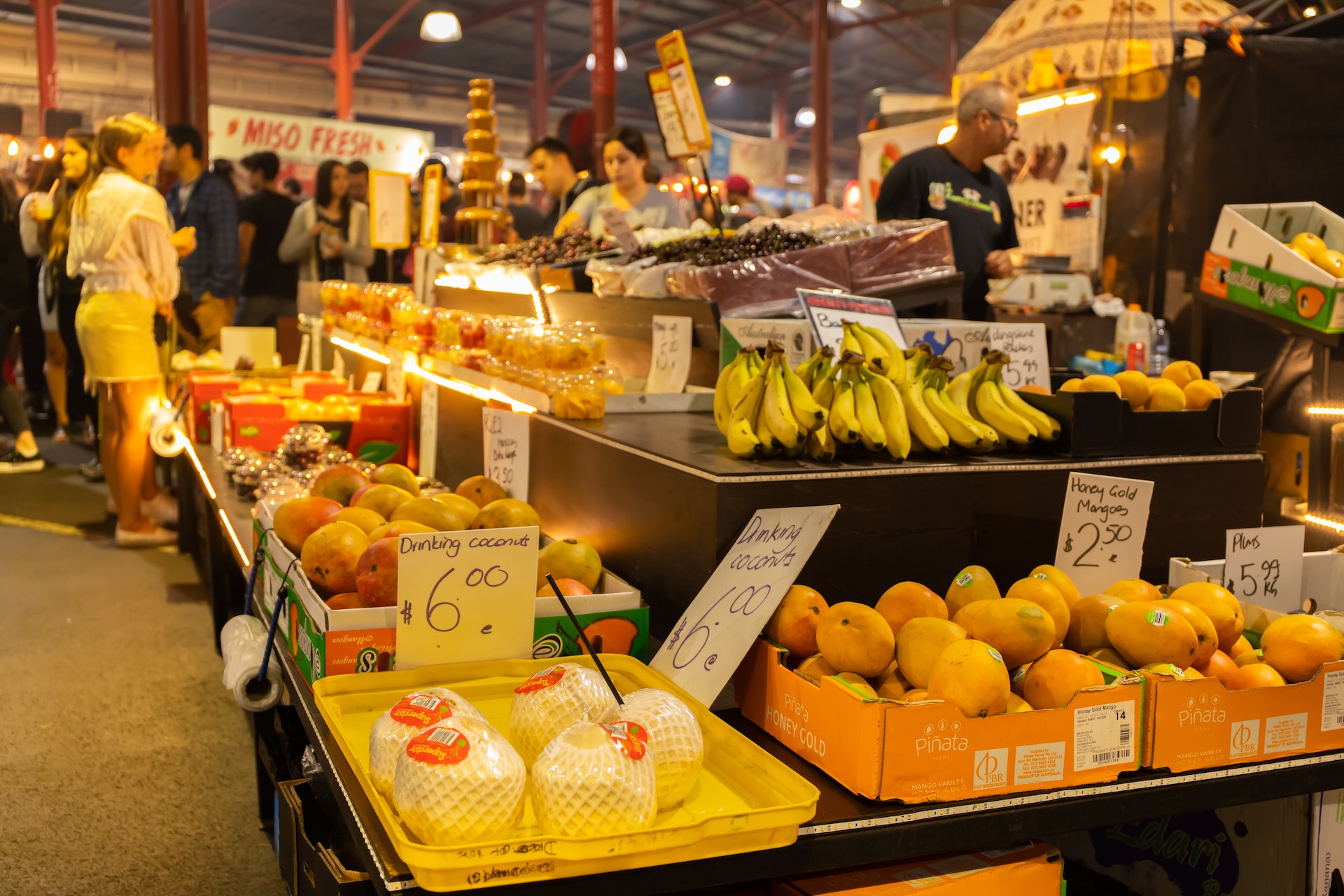 Cost of eating out
Australia is famous for its abundance of pleasant and exciting cafes and restaurants with delicious and varied food. However, the prices depend on the place's prestige, location, etc., so it is tough to say how much one meal in a cafe or restaurant will cost you. It will depend on your choice of place. Nevertheless, you can look at the average prices for the most common menu items:
Breakfast at a cafe – $20

One meal at McDonald's – $12

Three-course dinner for two people at a restaurant – $90

Pizza – $15

A takeaway sushi box – $15

Coffee – $4.50
Cost of cars and service
Having a car will make your life much easier and more comfortable in Australia. Because of vast distances, there are places that you can only get to by car. Taxis are quite expensive, and public transport does not give much flexibility. The cost of a vehicle depends on the year of issue and mileage.
Toyota Corolla 2016 – $18,490

Toyota Corolla 2008 – $8,000

Toyota Corolla 2003 – $5,000

Gasoline – $1.48 for 1 litre

Inspection – $27 per year

Registration – $232

Optional insurance – $400 for one year

Parking – $3.2-7.4 per hour
Cost of public transport
In Sydney, it is beneficial to use the Opal card to pay for public transport. Travel on it is about 25 per cent cheaper than buying a single ticket. The fare depends on the distance you travel, but there are discounts on the Opal card — you will be charged no more than $16.10 a day, $50 a week or $8.05 on Saturdays, Sundays and public holidays. During off-peak hours, there is also a 50 per cent discount.
In Melbourne, the fare also depends on the zones you are travelling to. A weekly pass costs $30-45. A single trip within the two zones costs $4.50 for two hours or $9 for all trips during the day.
Children, students, pensioners and other categories of passengers are eligible for a discount.
The taxi fare is approximately $2.50 per kilometre. A trip around the city will cost around $12-15,
taxi from Sydney Airport – $45-55
Cost of other services
If you are coming to Australia for a long time, then you will probably need the services of specialists in the field of beauty and health. Families with children may also need a nanny or kindergarten. Here are the average prices for services in Australia: 
Hairdresser – $40 for men, $75 for a woman's haircut

Gym – $15 per week

Massage – $100 per hour

Manicure with polish – $20

SPA pedicure – $30

Nanny – $20 per hour

Kindergarten – $60 a day.
Cost of entertainment
Man does not live on bread alone. Upon arrival in Australia, you will surely want to visit exciting places, try different sports, as well as relax with family and friends. Of course, we cannot list all the entertainment in Australia. We will give just a few examples:
Cinema – $18 per ticket

Zoo – $40 for an adult and $20 for a child

Museums – $15-25 for an adult ticket or $40-60 for a family

A glass of wine in a bar – $10

A cocktail in a bar – $18

A surfboard rental – $20 for two hours

A bicycle rental – $40 per day
Cost of rent
Roughly half of your weekly budget will be spent on rental housing. The accommodation cost can vary greatly depending on the city. For example, rent prices in Sydney are 40 per cent higher than in Melbourne and 63 per cent higher than in Brisbane. Moreover, rent prices around the city centre can be up to 50 per cent higher than in the suburbs. Therefore, the price range is quite broad:
Single room – $125-300 per week

Unit or Studio – $360-500 per week

2-bedroom apartment – $350-650 per week

House with 2-3 bedrooms – $420-1000 per week
Cost of utilities
Below are the average utility prices for an average apartment in Sydney:
Basic (Electricity, Heating, Cooling, Water, Garbage) – $200 per month

Internet – $70 per month

Mobile communication – about $30 per month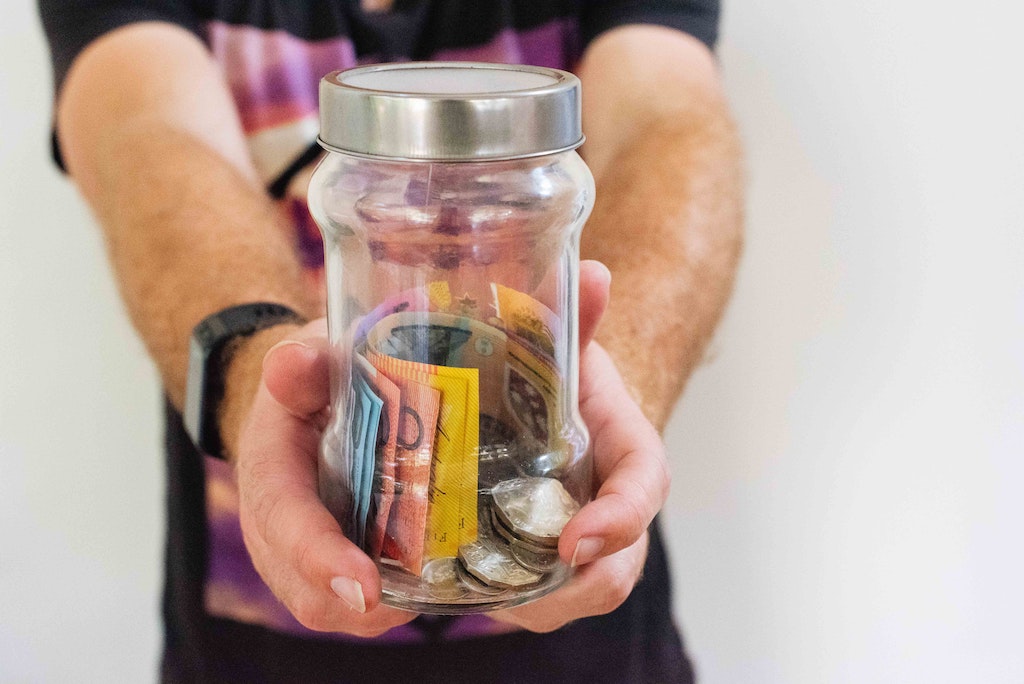 Average salaries
The average monthly salary in Australia is $4,769.34 after tax. However, the amount of pay depends on the region, industry, the experience and skills of a worker, etc. Thus, wages in Capital Territory are the highest in the country while Tasmania has the lowest average salary. In the IT sphere, the average salary is twice as high as in the hospitality sector. You can compare salaries in different industries with the help of PayScale.
Cost planning and results
To sum up, let's count a comfortable weekly budget for a couple staying in Australia:
Groceries – $150 per week

Dinner at a restaurant once a week – $90

Transport – $90 per week

Services and entertainment – $80 per week

Rental housing – $400 per week

Bills – $85 per week
Total: approximately $895 per week or $46,540 per year for two. 
Thus, the average salary of one person can cover the expenses of a couple. Of course, the costs will differ if you are single or if you have children, and if you do not live in Sydney, but in one of the cheaper cities. Also, a lot depends on your lifestyle and needs. Prices in this article are average but not minimum. You can reduce your costs by limiting going out or shopping at low-cost supermarkets.
To calculate your living expenses, you can use this Cost of Living calculator. 
For all questions related to moving to Australia, please contact Kiwi Education.
Subscribe to our newsletter
Subscribe to our newsletter to stay up to date with the latest news, events and offers