About the UNCIE
The University of Newcastle College of International Education (UNCIE) is your starting platform to higher education. The College offers foundation and pre-master's programmes as an alternative pathway to over 130 undergraduate and postgraduate Degree Programmes at the University of Newcastle.
During their studying, students have access to all the $95 million facilities of a brand-new University's city campus just five minutes walk to the beach. The university facilities are impressive and include a concert hall (a part of The Conservatorium), a swimming pool, a climbing wall, a gym and courts.
UNCIE is located in Newcastle – a city with beautiful beaches including the famous seven mile beach, unique architecture and a long history. Fantastic nature gives wide opportunities for different kinds of sports and leisure. Moreover, Newcastle is 60% more affordable than Sydney for rental accommodation.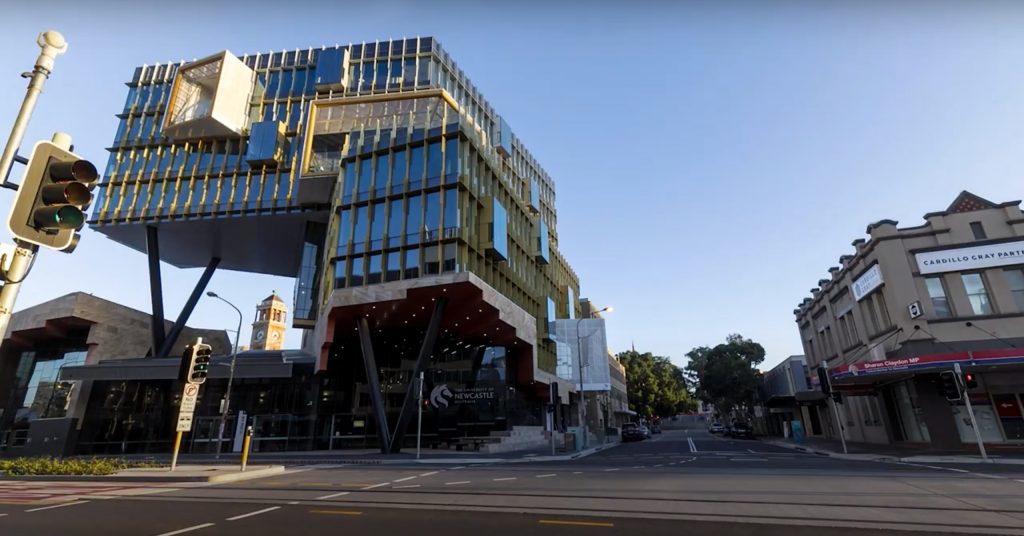 The University of Newcastle
Scholarships
The College offers a range of scholarships towards the cost of tuition fees. These normally represent 10-20% of the total programme fee. The scholarships are awarded automatically and do not require a separate application. The exact amount awarded will depend on an applicant's particular background, for example, the grades achieved in high school.
ASEAN, South Asia & Onshore Excellence Scholarship
Students from Brunei, Cambodia, Indonesia, Laos, Malaysia, Myanmar, Singapore, Thailand, the Philippines, Vietnam, Bangladesh, Bhutan, India, Maldives, Nepal, Pakistan, Sri Lanka and those already onshore in Australia are now eligible for the Excellence Scholarship once they complete their CIE program and progress to their chosen degree at the University. The scholarship provides a fee reduction of A$ 10,000 per year – that's worth up to A$ 50,000!
Students from the rest of the world enjoy 10% off per year (worth up to A$ 17,565).
Fill out our application form if you want to get a scholarship to study at UNCIE.
Subscribe to our newsletter
Subscribe to our newsletter to stay up to date with the latest news, events and offers