Along with public schools, there are numerous independent schools and colleges in England that provide education of the highest quality and ensure the child's comprehensive development. Why do parents want to send their children to an independent school? We will tell in this article.
Content: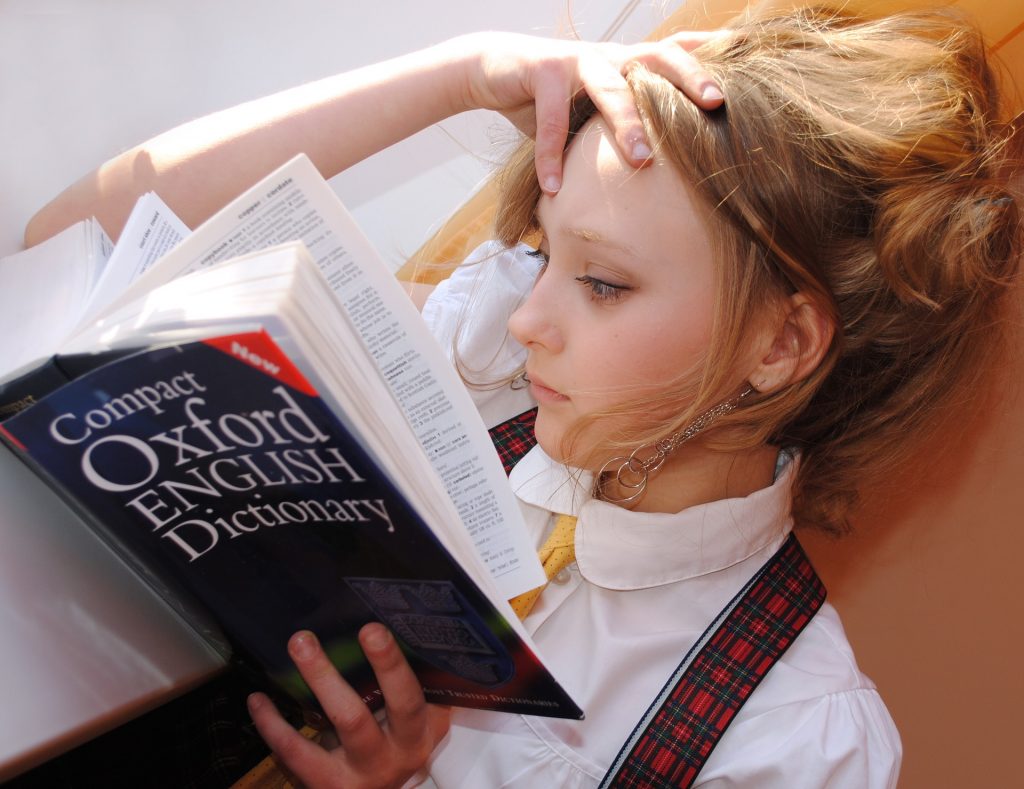 Advantages of independent schools
Strong Academic results
Of course, you have heard about the excellent quality of English education. Independent school students follow a dynamic and challenging study programme and achieve outstanding results at final exams. Each school also offers a specific programme to help students develop skills essential to university success: critical thinking, independent learning, using and quoting research articles, etc.
Progress to top-ranked universities
Because of the intense competition for places, A-Level success alone might not be enough to progress to the very top universities, such as Oxford or Cambridge. Therefore, independent schools offer students extra opportunities to stand out and shine. Their support includes:
Wider study programmes

Awards

Participation in national and international Olympiad competitions

Preparation for university entrance tests and help with application paperwork.
As a result, almost 100% of independent school graduates go to universities, and half of them, regardless of the school, go to the most prestigious universities in England and the world.
Small class sizes
On average, there are 18 students in a class. It allows teachers to pay more attention to each student. 
School Facilities
Most schools are located in vast parkland areas, so numerous campuses are surrounded by gardens and lawns. Expensive schools do not spare money for infrastructure. Facilities include swimming pools, indoor courts, sports grounds, chemical laboratories, libraries, concert halls etc. Classes are equipped according to the latest technologies; students have iPads, interactive whiteboards and new furniture.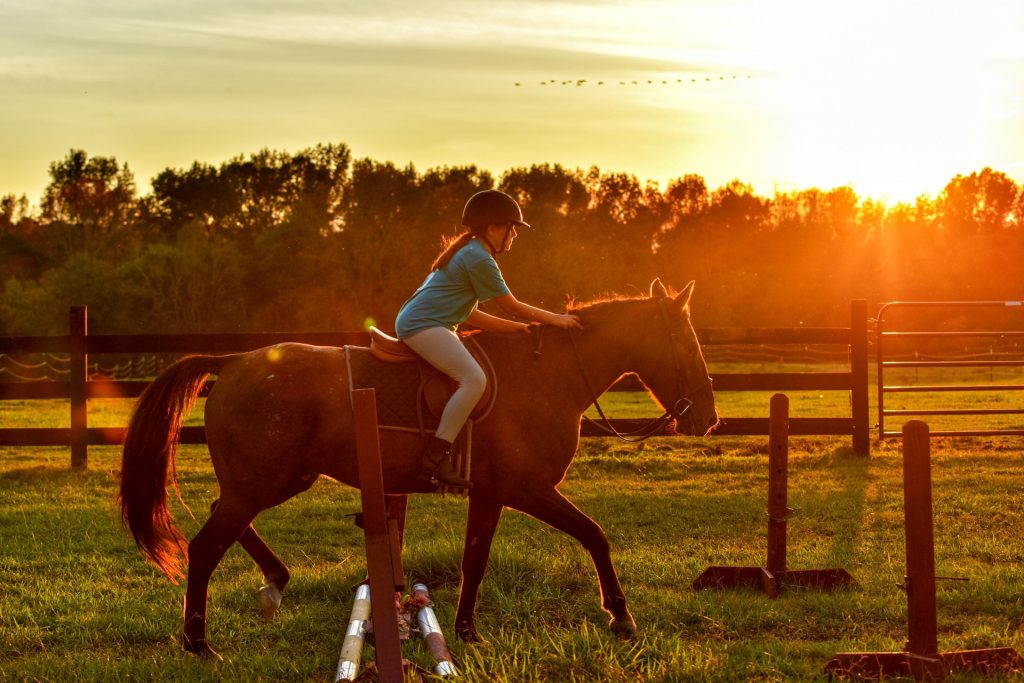 Sports
Independent schools pay much attention to sports and outdoor activities. Alongside compulsory sports sessions, which are part of the curriculum, students can play a wide range of sports after classes: athletics, archery, badminton, basketball, netball, squash, tennis, volleyball, water polo, swimming, football, horse riding, rock climbing, canoeing etc. All activities take place under the supervision of trained education professionals.
Arts
Studying at an independent school is much more than just classes. Extra-curricular activities are a big part of students' life, and there are opportunities to do almost everything at a professional level. It can be singing, acting, playing musical instruments, dancing etc. Students organise and participate in concerts, theatre plays, discussion groups and charity fundraising initiatives throughout the year. Schools also organise different trips to places of interest at weekends and holidays.
Many schools even give grants and scholarships to talented children. No need to win competitions to get a grant. It is usually enough to demonstrate your skills to the school. For example, if your child is a master at playing the guitar or skilfully plays football, you can record and send the video to the admissions office.
Networking
Studying at an independent school provides an opportunity to make friends from all around the world. Students are taught tolerance and difference, learning in respect and kindness. Schools are very attentive to tolerance and never allow bullying. 
Moreover, boarding schools give children friendships that can last a lifetime, including acquaintances with children of famous, rich and successful people. Due to high selection criteria and high tuition fees, independent schools form an environment of talented, ambitious and goal-oriented students. 
Safety
Most schools are located in rural areas with beautiful scenery away from big cities. Shopping centres and entertainment can be found in small towns nearby, but even if the school is located in London, safety is at the highest level. Nobody can enter the campus without a special card, cameras are everywhere, and every child is monitored. The school knows where they are at the moment so that no one gets lost.
Development of independence
Away from home, children are encouraged to become resilient and independent by problem-solving and gaining responsibilities. They learn to make their own decisions, take care of themselves, be initiative and change the world around them.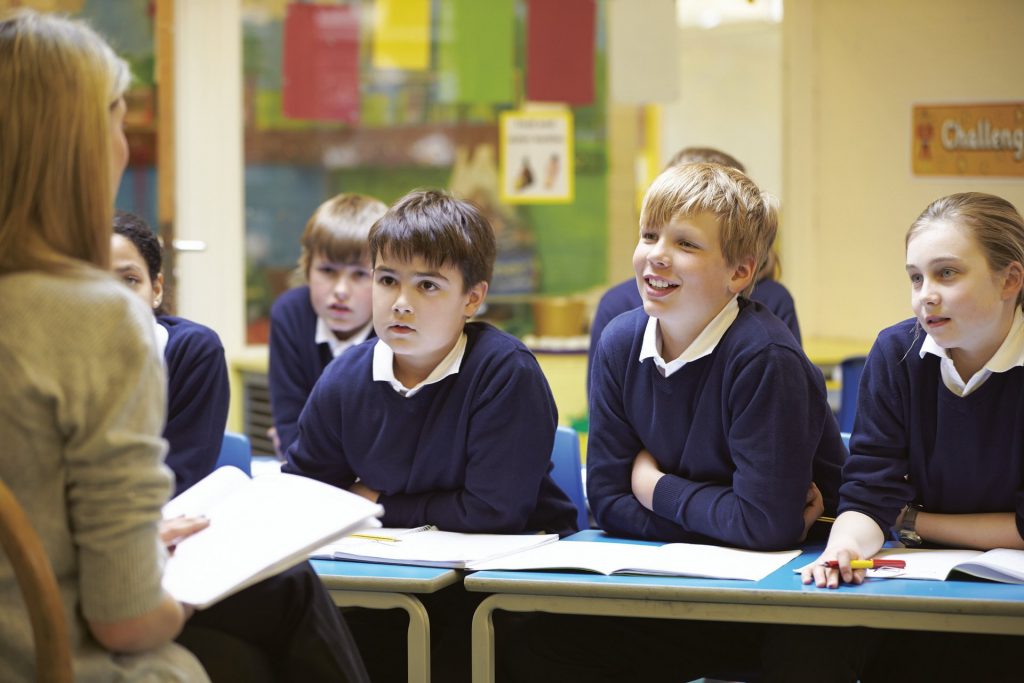 Boarding life
Boarding houses have everything for studying and having fun – games rooms, TV rooms, computer areas, study rooms, common areas and kitchens. Each student has their own private room. Sometimes a bathroom is shared with another student, and sometimes it's private. At co-educational schools, boys and girls live in separate buildings.
In each boarding house, there is a dedicated team that takes responsibility for the day-to-day welfare of students. There are also House Parents who build a close relationship with their students.
School provides parents with regular reports on child's achievements, progress and any concerns. It also notifies parents regarding urgent matters by email or text messages.
Meals
Schools usually provide three meals a day during term time. The food is fresh, healthy and diverse. If a child has any special dietary, medical or religious needs, the school will provide them with a special menu. Fresh fruit, snacks and drinks are available during the day, and students also can cook for themselves.
Healthcare
Independent schools have health centres with highly qualified nurses and staff who provide first aid, emotional support and advice. Doctors (GP) usually work in the health centres 1-2 times a week, and students can choose to visit a male or female doctor. 
Guardians
During their time at a boarding school, all international students must have an Educational Guardian. The guardian is a link between parents and school. They arrange a transfer, look after the child and provide a home for the student during half-term breaks or in case of illness. They are also responsible for a student during an emergency and solve issues that the school cannot solve.
Parents must appoint a guardian before the student arrives in the UK. You can look for an approved guardian on the website of AEGIS, or it can be your relative or a family friend who is over 21 years of age and resident in the UK. 
Holidays
In the summer holidays, students can go home to visit their parents. Some schools even provide free transfers to and from the airport. During short half-term holidays, students can either go home or stay at the guardian's place. Some schools allow students to stay on campus at extra charge. All meals are provided, and trips and activities are offered.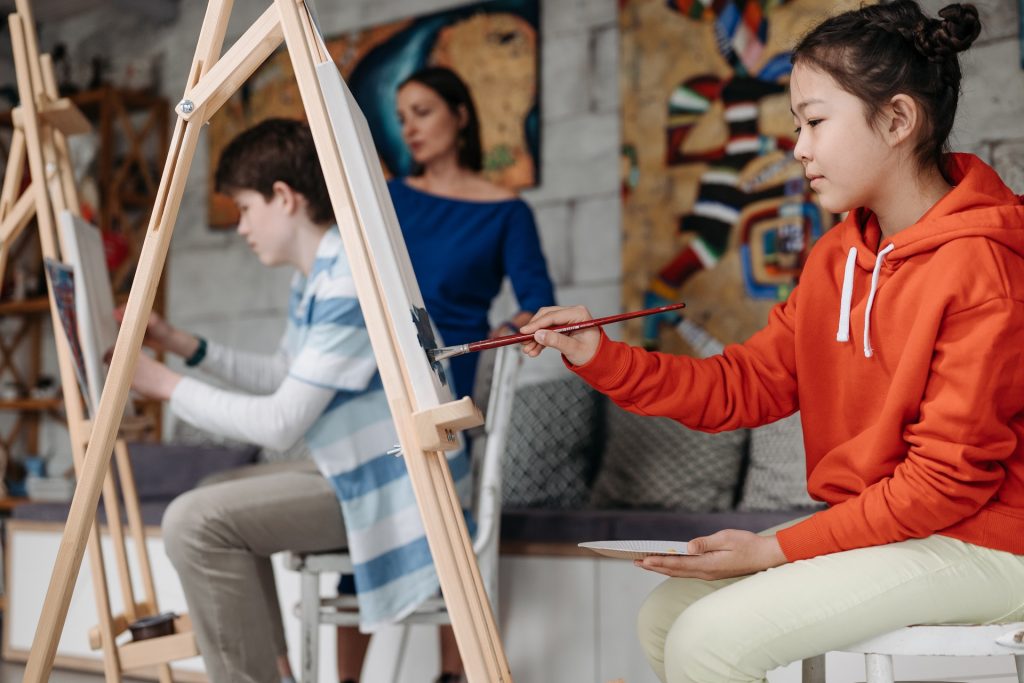 Enrolment
The academic year starts in September, but we recommend commencing the enrolment process much in advance because places are taken one year before the start of studies! 
Before enrolment, you can visit the school in person if you have such an opportunity. They will give you a campus tour, and you will talk to the principal and teachers.
After filling out the registration form and submitting documents, the child will have to sit online entry tests and attend an interview (in person or online).
At what age should a child go to a boarding school in England?
The recommended age for the child to go to a boarding school in England is 12-14 years old. It depends if they have ever been away from their parents and how many times they travelled abroad without parents.
It is better not to send your children to study abroad alone if they:
Are under ten years old

In the last year of their study. The last year is the most difficult and students have to pass final exams. Without a strong base, it will be challenging to take them because of different structure and requirements and adaptation to a new environment.
The perfect option is to study in England for the last two years, or the entire high school if possible.
Cost
In England, boarding in an independent school costs £8000 – £16,500 per term (there are three terms in an academic year). Let's see what is included in the fees:
accommodation

three meals a day and snacks

laundry

healthcare (including psychological support)

using the school facilities

most extra-curricular activities (except individual specialist tuition)
Is it worth the money? Definitely yes! Education at an independent school in England is the best investment in the child's future. Students will get a unique experience, graduate with the skills and grades they need for their future career, with friends from all around the world and have made memories to remember for a lifetime.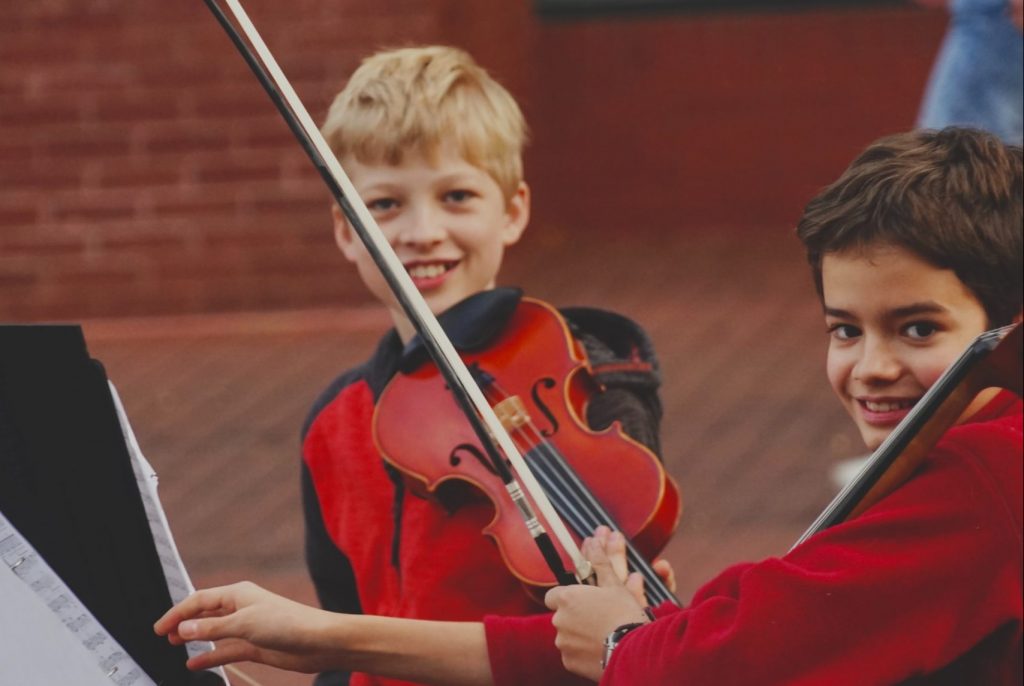 Independent schools in England
We work with the best secondary schools in England, including those where 90% of graduates go to Oxford and Cambridge. Below, you will find some of these schools. Please note that this is not an exhaustive list, and if you would like to enrol your child in a school that is not on the list, don't hesitate to get in touch with us!
Concord College (Shrewsbury) – Co-educational
Concord has been ranked as the top co-educational independent school in England. It is famous for academic excellence, and most of its students go to Oxford and Cambridge.
Abbey DLD Colleges – Co-educational
A group of colleges located in London, Cambridge and Manchester. More than 70 Abbey DLD students have joined the Oxbridge college in recent years, 21 students progressed to a G5 university in 2021 (Oxford, Cambridge, Imperial, LSE, and UCL).
Malvern St James Girls' School (Malvern) – Girls only
In a single-sex environment without gender stereotyping, girls achieve greater results in subjects traditionally dominated by boys. As a result, over half of graduates go to Science, Technology, Engineering and Mathematics (STEM) related degree courses at top universities, including Oxbridge, Imperial, Warwick, Bristol and UCL.
Sidcot School (Winscombe) – Co-educational
Alongside academic excellence, the school pays lots of attention to developing students' social skills, emotional intelligence, resilience, creativity, problem-solving, and their determination to make a difference in the world.
Ellesmere College (Ellesmere) – Co-educational
The school focuses on an individual approach to every child. Taking academic achievement very seriously, the staff works hard to balance education with arts, music, drama and sports.
Hereford Cathedral School (Hereford) – Co-educational
One of the oldest schools in the world was founded in the 7th century. It provides children with a world-class education, ensuring that all pupils are real-world ready. Students achieve impressive examination success and go onto leading universities.
Mander Portman Woodward – Co-educational
A group of colleges in London, Cambridge and Birmingham offers a distinctive alternative to traditional schools, with bespoke solutions for A level and GCSE students. The programmes are tailor-made to maximise students' chances of academic success.
Stamford Endowed Schools – Single-gender and co-educational
The school is co-educational until the pupils are 11 years old. After 11, they go to either the school for boys or girls. It is done to tailor the experience more closely to the individual students and optimise their learning. However, students from the two schools mix together in many co-curricular activities, such as music and drama. At Sixth Form, they return to a co-educational environment between 16-18.
Burgess Hill Girls (Sussex) – Girls only
100% of the school facilities, curriculum and philosophy are designed to provide girls with all the skills and opportunities they need to fulfil their potential in life. The holistic approach to education produces extremely confident young women who believe they can be whatever they want to be.
Woodbridge School (Woodbridge) – Co-educational
The school is focused on the all-round development of children, inspiring them to be creative, ambitious, determined and independent. The school is equipped with exceptional facilities, including outstanding green spaces, sports amenities, resource centres, boarding house, professional theatre and music school, as well as bright, modern classrooms, labs and ICT rooms.
Bosworth Independent College (Northampton) – Co-educational
Bosworth is a multicultural and diverse school with excellent teaching and individual support. Students regularly win Olympiad and enter the country's top universities.
Oswestry School (Oswestry) – Co-educational
Founded in 1407, it is one of the oldest non-denominational schools in the country and stands on the border of England and Wales. It is set on 50 acres of its grounds and boasts some of the most beautiful countrysides in Britain on its doorstep. 
Rochester Independent College (Kent) – Co-educational
A real alternative to traditional schools where teenagers are treated as young adults. There's no uniform, and students and staff are on first name terms. The school is proud of its outstanding Mathematics and Science teaching, as well as Creative Arts.
Contact us for more information about the schools and enrolment.
Subscribe to our newsletter
Subscribe to our newsletter to stay up to date with the latest news, events and offers