Holders of visas in temporary categories, such as Student, Skilled Worker, Intra-company, Sportsperson, Innovator, Start-up, Health and Care Worker and Representative of an Overseas Business visa, can bring family members with them as dependents (Dependent Visa).
According to the rules, dependent family members are:
Children under 18

Spouses/partners in unregistered marriage

Partners in same-sex marriage.
Children over the age of 18 cannot join their parents in the UK as dependents. They must submit their visa application on a general basis for the appropriate visa categories. It can be, for example, a student visa to study at a university.
A child under the age of 18 can apply for a dependent child visa in several cases:  if both parents are applying for an entry permit at the same time or are already in the UK and the child needs to join them or if one of the parents is already in the UK and the other parent is applying for a visa to join his/her partner with the child.
If family members do not fall into the category of dependents (for example, parents or siblings), they can also go with you, but on a Standard Visitor visa.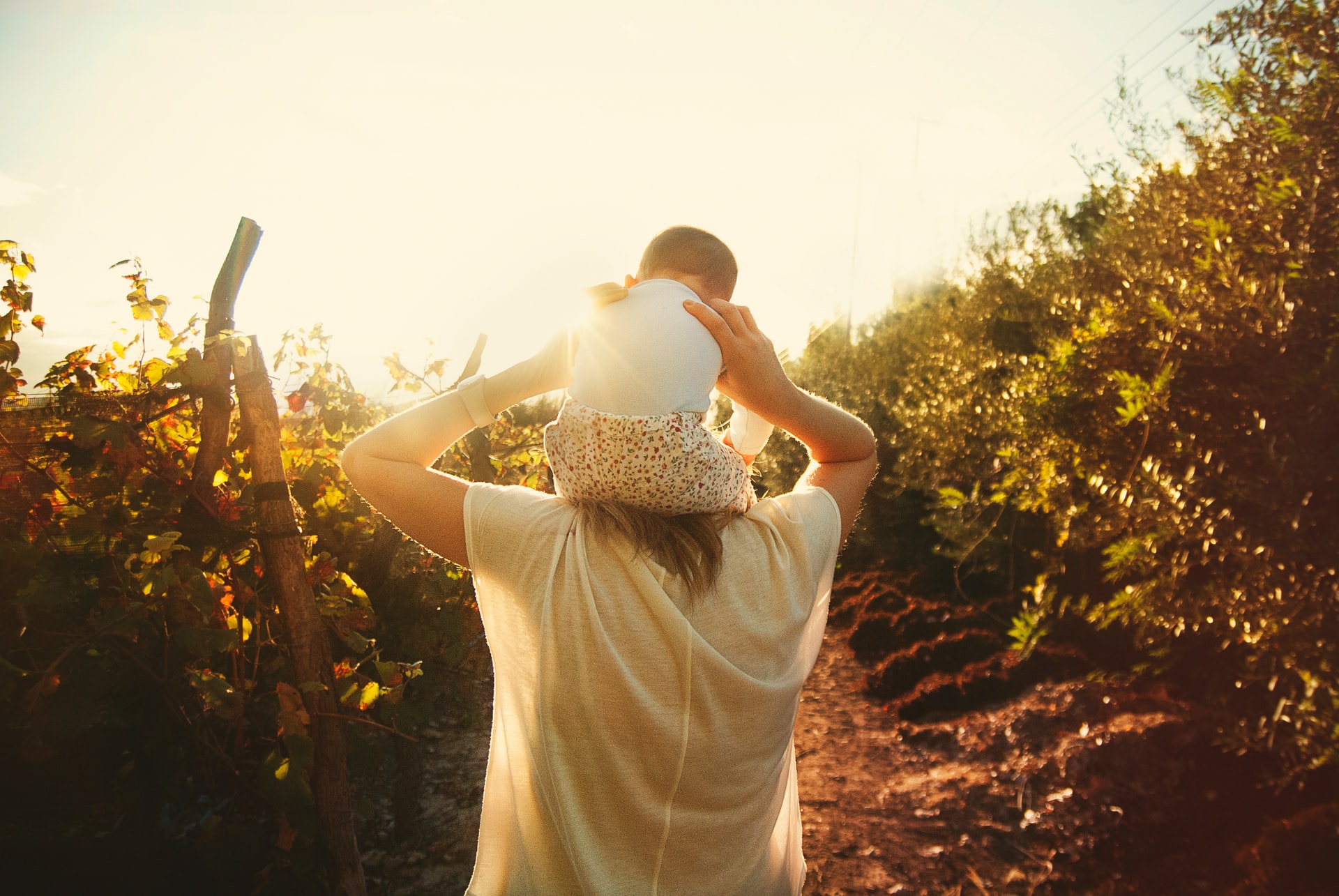 Funds for moving
For families planning to come to the UK together, it is important to consider the need for sufficient funds to support themselves and all family members so they do not have to apply for state benefits in the UK.
Let's say the main applicant applies for a Skilled Worker Visa. In that case, they will need to show they have £285 in savings for the dependent partner plus an additional £315 in savings for their first dependent child and £200 for each additional child.
Dependent visas are also available for partners of students enrolled in master's programs and above, with a duration of nine months or more. With this type of visa, the partner gets the right to work full-time for any employer. It allows a partner to maintain a standard of living while the student is studying. Applicants for this visa may apply based on their current close relationship with the main applicant.
When applying, they must have sufficient funds to cover the costs of living in the UK. This is £680 for each month of the visa, up to nine months. This is a total of £6,120 per dependent if the visa is issued for nine months or more (£ 9 x 680). A bank statement from the main applicant or spouse/partner will be required for confirmation. Sponsorship is also allowed.
Recognised partners are:
People living in a civil marriage, a civil partnership (cohabitation for at least two years before the application is submitted)

Official spouse

Bride or groom (future civil marriage partner).
The visa application fee is £348 for each applicant. You are also required to pay a medical fee of £470 per year for the duration of the visa.
To apply for a visa, you will need a passport, TB test results, proof of relationship with the main applicant (marriage certificate or confirmation from an official source of cohabitation for a minimum of two years, birth certificates of children, as well as the decision on the main applicant's visa).
With a dependent visa, it is possible to work full-time. This should not be a job as a professional athlete, including a sports coach, and not as a doctor or dentist doing an internship. 
When applying for visas for dependent children born in the UK, both parents must be in the UK. As dependents, children between the ages of 5 and 16 can attend public primary and secondary schools in the UK for free. However, schools may sometimes refuse placement for children if they think their stay in the UK will be too short or there are no vacancies. Children born in the UK can use NHS services free of charge until three months of age. You can then apply to continue using NHS services if a dependent visa has not been obtained for the child.
In 2021, a UK visa for children is issued for a minimum of six months. It allows you to make repeated visits to the country for up to 180 days. For the first application for a minor applicant, it is recommended to apply for a half-year permit. An entry permit for two years can be obtained immediately — subject to providing convincing documents. Longer visas for 5-10 years should be requested if a child or their parents have already been granted at least two short-term visas.
When the visas are issued, the next concern is choosing a place for the family to live and registering the children with an educational institution after moving. There are several options for living, depending on your budget: buying a property (house or apartment) or renting. The cost of real estate in the UK is quite high, but there is an opportunity to buy housing on credit, even for people with average income. Renting real estate is a good option for young immigrants and for people who want to get to know the area better before deciding to buy a home.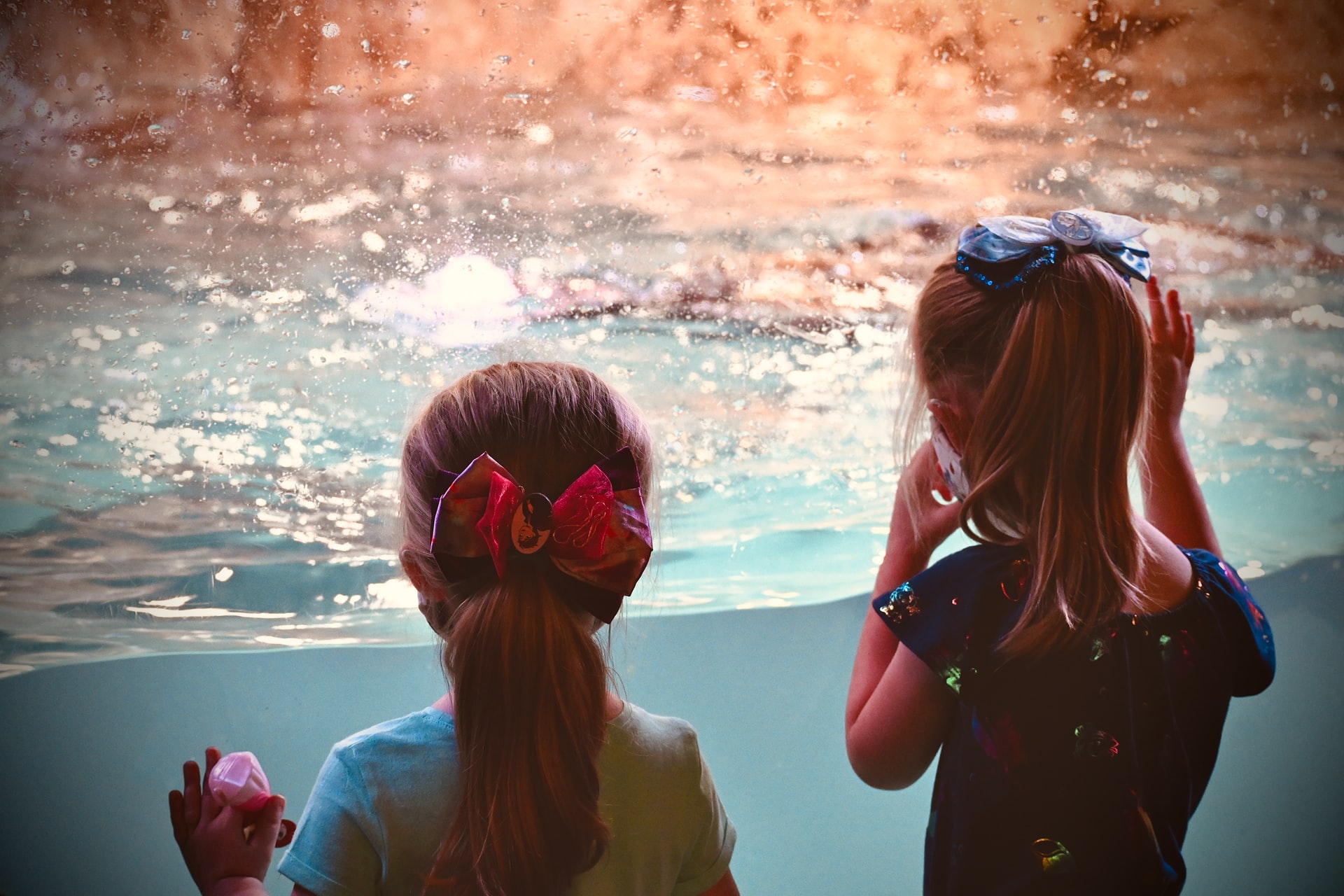 Preschool education
Be prepared for some of the highest prices in the world for pre-school education. This figure is three times higher than in other European countries and can be up to 30% of a household budget.
According to data provided by the website moneyadviceservice.org.uk, the average cost of kindergarten in England for a child under two years old is:
in the country as a whole, part-time, 25 hours a week – 116 pounds a week

in the country as a whole, full-day, 50 hours a week – 222 pounds a week

in London, part-time, 25 hours a week – 148 pounds a week

in London, full time, 50 hours a week – 277 pounds per week
If you plan to send your child to kindergarten for a full day in London, with education and activities (dance, yoga), you will need to plan a budget of 2,000 pounds per month.
In addition to kindergartens, you can find a nanny. Childminders are nannies who look after a small group of children, usually at their home. Prices are comparable to kindergarten prices, but this option is suitable for many parents because of the more homey atmosphere. Please note that these nannies must be registered with Ofsted in England, Care and Social Services Inspectorate Wales (CSSIW), Care Inspectorate in Scotland or Health and Social Care Trust (HSCT) in Northern Ireland. In addition to caring for your child during the preschool years, you can also hire them later ― they offer babysitting before or after school and during school holidays. Some offer flexible hours to coordinate with your work schedule. To use the services of a nanny, you will need to conclude an agreement to negotiate rates, including additional working hours and vacation pay. The cost of services varies depending on the region and the child's age. Younger children, as a rule, are more expensive due to the need to pay more attention to them. If you are considering hiring a nanny, be prepared to pay between £250 and £500 per week.
In 2017, the government introduced 570 free kindergarten hours per year for children 3-4 years old for all children in England. Children from other regions receive about the same number of free hours. Children from low-income families can usually qualify for more free hours. You can see a detailed comparison table here.
A good employer can assist with childcare vouchers, which can pay for the kindergarten or a nanny.
You can also find an after-school club in public schools. These cost between 3 to 10 pounds per day for three hours. In private schools, the cost varies.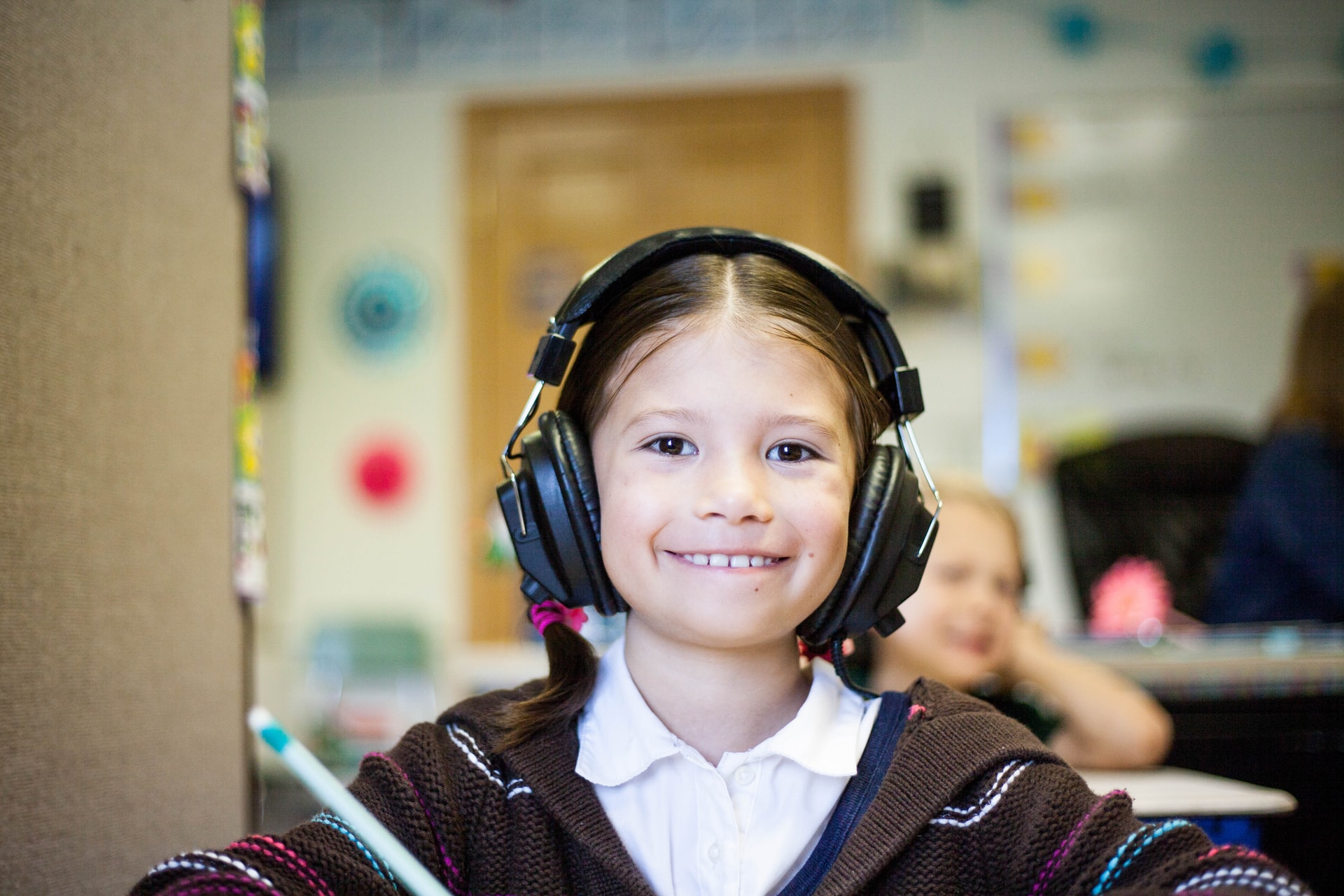 Schools
While education is considered compulsory from the age of five, the overwhelming majority of parents send their children to school at four. The United Kingdom is one of the countries with the earliest schooling in the world.
At the age of 4-5, they are just beginning to learn to read, and this is similar in private schools. The school works with parents, individually with each student and with each family.
The curriculum is based on the principles outlined in the Primary Curriculum Guide and the specific needs of individual children and different groups, taking each child into account as an individual.
The curriculum uses an integrated framework with six areas of study. Communication, language and literacy depend on learning and competence with several key skills. These structures are also built into the maths curriculum. It involves developing children's understanding of problem-solving, reasoning, and numeracy skills in a wide range of contexts in which they can explore, get involved, practice, and talk about their developing understanding. Mathematical development depends on confidence and competence in teaching and using key skills.
This study area includes pathfinding, linking, recognising relationships, working with numbers, shapes, space and measures, counting, sorting and matching. The development of mathematical understanding should include stories, songs, games and creative play. Children learn by being active and interactive. They use all their senses to learn about the world around them and make connections between new information and what they already know.
Physical development is about improving coordination, control, manipulation and movement. Creativity is the foundation of successful learning. Creativity allows infants and young children to make connections between one learning area and another. They need opportunities to explore and share their thoughts, ideas and feelings through arts, mathematics, design and technology, music, movement, dance, creativity and roleplay. The learning experience provided to young children at the outset must provide ample opportunity for exploration and a good balance between practitioner-led and child-led activities. When planning early childhood learning, it is important to take the connections that can be made in different fields of learning into account so that the experiences contribute to broad and holistic learning and development. The Basic Literacy and Mathematics Framework guides children through their school years, and other settings, from basic to 6th grade and demonstrates the transition to 7th grade.
Most children attend public schools. Only about seven per cent of students attend private ones. Only two options will be available for most school children since the first requires that the student has a place to live. The average cost of a private school per year is 13,194 pounds per year, and a boarding school is 30,000 per year.
The quality of education in both public and private schools is quite high. It is important to take a responsible approach when choosing a school. It is best to choose educational institutions based on the subjects offered and school infrastructure in advance. In most cases, the queues at popular schools are quite long, and documents must be submitted at least one year in advance. There are queues for almost all schools, both public and private. For private, you need to pass entrance exams and interviews. Not everyone is accepted, despite the high prices. In private schools, the requirements and education are higher, as well as where the graduates of private schools ultimately go. In private schools, children are invited for an interview a year and a half before starting. Schools can be applied to in January or before the year in which you plan to start. Some parents apply immediately after birth to avoid losing a space in their desired school (especially the prestigious schools in London). Public schools are free. It is also possible to transfer your child to homeschooling.

Pregnancy and childbirth
Financial support will be required at all stages, from the child's birth to the end of school. This period is the most costly for families whose children will study in private schools. However, even during pregnancy, you may have access to financial support from the state or your employer. Depending on your salary and length of employment with the company, you may be eligible for maternity benefits.
NHS pregnancy and childbirth services are provided free of charge to resident women, EU citizens insured in another European country, or exempt from fees (including people who paid the medical fee when applying for a visa).
If you are not in any of these groups, you may be asked to pay for your treatment, but you cannot be denied care if you cannot pay while you receive your treatment. It is very important for your health and that of your baby that you seek maternity care, even if you cannot pay. Pregnancy care includes all types of prenatal, natal and postnatal care.
The cost of services vary case by case and is approximate:
Antenatal care £1,590–4,233,

At birth, £2,244–3,282 (plus additional benefits if you need a long hospital stay),

Postpartum care £355.50– 1,207.50
Contact Kiwi Education and we will help you move to the UK with your family.