We often receive many questions on a medical topic from our clients, so we wrote a detailed article about New Zealand healthcare, its structure and features.
Content: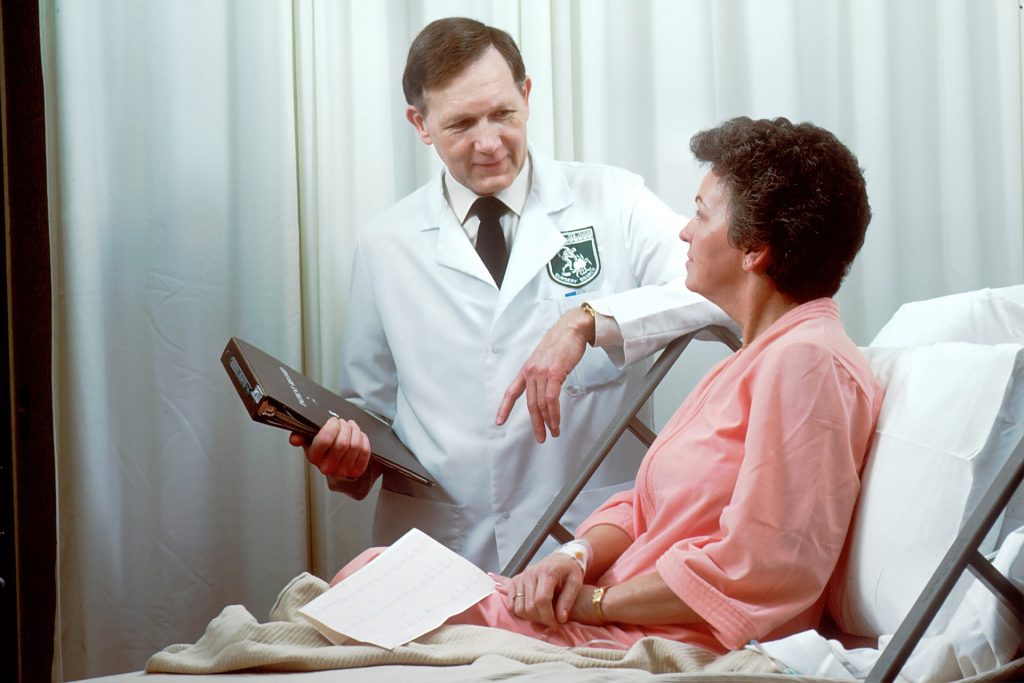 New Zealand healthcare system
New Zealand's healthcare system is divided into two sectors:
Primary healthcare is provided by general practitioners: GP – General Practitioner (analogous to our therapist), nurses, pharmacists, physiotherapists, nutritionists, etc. The primary sector is paid for all patients, regardless of visa status (excluding children under 13). If the patient meets the criteria for receiving subsidised health care, then the cost of admission can be reduced by 50%.
Secondary healthcare is the help of highly specialised doctors, including hospitalisation. This also includes assistance during pregnancy and childbirth. The consultations of specialists and services of public health institutions, if eligible for the subsidy, are free.
Primary care is provided by a diagnostic general practitioner – GP, who is also a family doctor. The GP is the link between the patient and healthcare facilities. In case of any discomfort, you should make an appointment with the GP. They conduct an initial examination, prescribes medications and, if necessary, directs the patient to an appointment with a "narrow" specialist for further examination. Note that an appointment with a specialist does not occur at the request of the patient, but at the discretion of the GP and, more often than not, there must be fairly compelling objective reasons for this and not just a feeling of discomfort. It is possible to get directly to the necessary specialist only for a fee in private clinics.
Features of healthcare
It should be noted that the GP is a general practitioner who assumes all responsibility (with the ensuing responsibilities and circumstances) about their patient, he or she receives the results of patient examinations, notes of specialists on narrow problems. That is, it is a kind of personal doctor who guides a person and their health for years.
If the case is serious enough for health reasons, the GP will make an appointment with a specialist. A distinctive feature is that the waiting period for an appointment can be several months. You can reduce waiting times by using health insurance or paying for the appointment yourself. Usually, the initial examination will be NZ$ 150. Alternatively, you can go to a private clinic. An appointment can cost you NZ$ 300-500, depending on the specialist.
Treatment is effective and the overall level of quality of medical services is at a high level.
How to find a GP?
The online resource HealthPoint provides a large amount of information on medical issues. The website provides the opportunity to choose a GP, among all registered in New Zealand, and you can also find information about medical institutions and specialists in various fields.
Another useful resource is ProCare. Here you can find out about the clinics closest to you, their rates for an appointment, as well as additional information.
Free healthcare in New Zealand (Public-funded healthcare)
The cost of healthcare in New Zealand is very high. Residents of the country and some other categories of the population can receive assistance almost free of charge or at a large discount. All this thanks to subsidies from the government of the country. To receive subsidised assistance, you must meet one of the following statuses:
have New Zealand citizenship;

have a resident visa;

have a work visa, BUT only if the period from the moment of your actual entry into the country until the end of your current work visa is at least 2 years. For example, you entered the country on a student visa on January 1, 2019. On February 1, 2020, you received a one-year work visa, which is valid until February 1, 2021. Thus, from the moment you receive a work visa, you are eligible for publicly funded healthcare.
A full list of situations in which you can receive subsidies for health care can be seen here.
Even if you meet all of the criteria, you may need proof of eligibility. This mainly applies to holders of work visas. If you are having trouble getting the subsidies you are entitled to, the best solution is to provide a printout of the subsidy conditions that will prove your eligibility. It is also advisable to voice your problem by calling the Ministry of Health on the toll-free line 08 008 550 66.
Obtaining subsided healthcare
If you are eligible for a subsidy, you need to select and register with a suitable general practice clinic. We advise you not to postpone the application, as registration may take some time. During the registration, you will not be eligible for subsidised health care. After registration you will be able to:
take advantage of significant discounts when you visit your chosen general practice clinic. For patients over 18 years old, the subsidised cost of a GP visit will range from NZ $ 10 to NZ $ 70. Without a subsidy, the cost doubles. Prices vary by region and medical facility;

take advantage of the free GP appointment for children under 13. Please note that this service is not available in all clinics;

take advantage of substantial discounts on essential medicines. At the GP's appointment, the patient receives a prescription for a fully subsidised medication at a cost of $ 5 for adults and free for children under 13;

take advantage of free immunisation for children under 18;
take advantage of free basic dental care for children under 18;

take advantage of free medical care during childbirth and pregnancy;

take advantage of access to free diagnostics and treatment, as well as a hospital. If necessary, the GP will refer the patient to a specialist. The patient is automatically placed on a "waiting list" for a specialist, which can last from several days to several months;

use the free services of an interpreter when providing medical care;

get a High Use Health Card. The program aims to help reduce the cost of doctor visits and certain medications for those who have to attend GP more than 12 times a year;
get a Community Services Card, "social assistance card". The program aims to reduce the cost of receiving medical care for those who receive a low income.
This brochure will tell you what services you will need to pay regardless of your visa type.
Free service for children
Children under 6 years old regardless of the type of visa receive free medical care in accordance with the Tamariki Ora program. This program is aimed at providing conditions for the correct growth and development of the child. The website contains a list of services provided under this program, as well as the companies that provide these services.
Ambulance
New Zealand's ambulance service is owned by St. John and is not fully funded by the government. The ambulance is provided by both paid employees and volunteers, whose task is to bring the patient to the hospital alive. Therefore, all they can do is give the patient first aid.
Those with access to subsidised healthcare pay NZ $ 98 to call an ambulance. The rest will have to pay 800 NZ $. The good news for the residents of Wellington and Wairarapa is that ambulance services in these cities are free for everyone, regardless of visa.
If you have to call an ambulance often, then it is beneficial to use the Supporter Scheme program. For an annual fee of 50 to 80 NZ $, program participants are exempt from paying for ambulance services for a year. This option is available only to those who meet the subsidy criteria.
A single number for calling an ambulance, police or fire service is 111.
Emergency help in New Zealand
If you need urgent medical assistance, you should immediately go to the nearest hospital, as well as White Cross emergency offices and clinics by area, which can be found on Google. It is not necessary to visit the family doctor before this.
In the hospital, a practice nurse examines the patient. If the patient's condition is serious and there is a threat to life, they are immediately referred to a doctor. In other cases, the patient will have to wait for a doctor's appointment on a first-come, first-served basis. Waiting times can be several hours, especially on weekends.
Alternatively, you can contact Healthpoint's 24/7 telephone helpdesk.
HealthPoint is a toll-free telephone line that operates 24/7. You can get advice about your health and medical care in New Zealand. Consultation is provided by qualified nurses who are ready to help determine the need for a visit to the doctor, choose a clinic or answer health-related questions.
Where to go if something hurts
Your Location Doctor website provides a schematic representation of the levels of care provided.
Family doctor GP / Pharmacy
For colds or other illnesses, you can consult your family doctor GP or go to the pharmacy if the illness is mild.
Urgent Care Clinic (Accident & Medical Clinic)
For urgent health problems when you cannot go to your family doctor. For example, if you break your arm or receive a deep cut.
Hospital. Emergency hospital
If you are seriously ill and need hospitalisation or life threatening, you should contact the emergency department by calling 111.
Accident insurance ACC
All people staying in New Zealand, regardless of the type of visa, age and type of activity, as well as the time spent in the country, are insured by the Accident Compensation Corporation (ACC). This organisation covers all accidents ranging from road accidents and injuries in the workplace to skiing injuries, accidental falls, etc.
If an accident does occur, the hospital staff will offer to fill out the required form. ACC allows you to pay not only the costs of treatment and recovery, but includes payments for assistance at home, at work, and compensation payments for disability.
Medicines in New Zealand – prescription and cost
New Zealand pharmacies are like supermarkets. In addition to medicines, they sell a fairly wide range of goods: hygiene products, toiletries, baby products, all kinds of dietary supplements and vitamins.
Medicines are sold mainly by prescription, and in the public domain, you can find only the most basic medications, for example, Ibuprofen, Panadol, lozenges, cough syrups, etc. In addition, medicines in New Zealand are quite expensive. Individual medications can cost up to NZ$ 100-200. If you are part of the population eligible for subsidies, the cost of prescription medications is only NZ$ 5.
Dentistry
Dental treatment in New Zealand is not covered by the government, and the cost of treatment is not suitable for everyone. For this reason, many New Zealanders travel abroad for dental treatment. The approximate cost of dental services in the country is NZ$ 60-100 per examination; NZ$ 150-300 for filling one tooth. Standard medical insurance covers dental services at NZ$ 500-700 per year at best.
Dental services are free for children under 18. To do this, you must register by calling the toll-free TALK TEETH line on 0800 825 583. Kindergartens and schools can provide registration forms.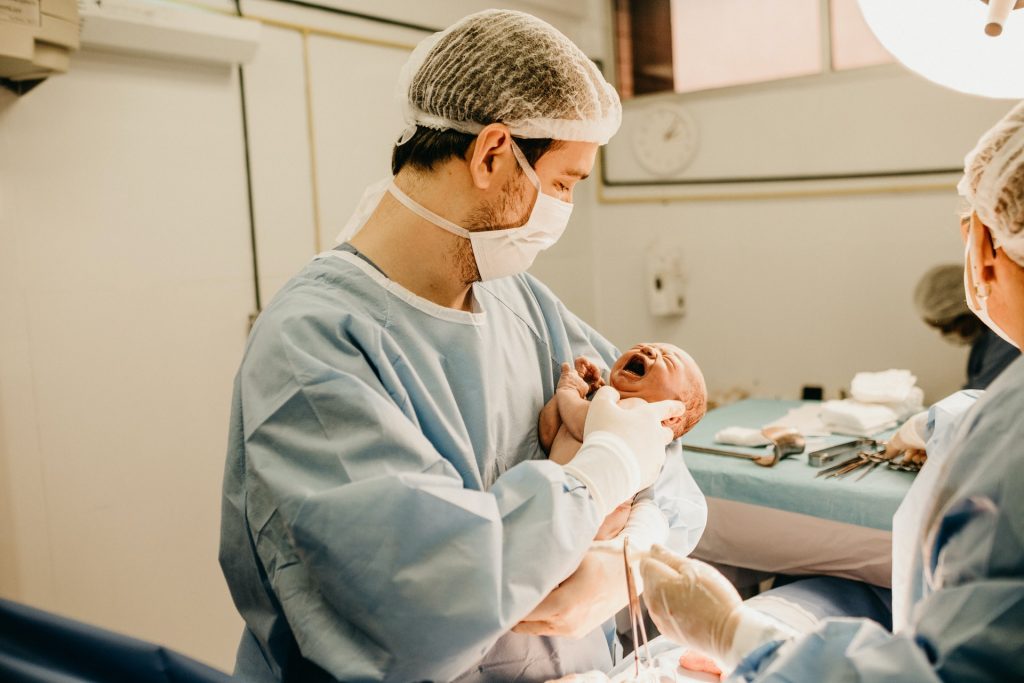 Pregnancy and childbirth in New Zealand
Childbirth in New Zealand is a free service for those eligible for the subsidy as well as their partners. New Zealanders do not consider the expectation of a child and childbirth to be a disease that requires special care, so the monitoring of a normal pregnancy is carried out by a midwife, meeting with whom most often resembles gatherings with a friend.
For those who cannot or do not want to give birth with a midwife, the option of a paid clinic with all specialists and a personal doctor is always available, who will not only manage the entire pregnancy but also deliver a baby. The cost of services can vary depending on the clinic from 4 to 8 thousand New Zealand dollars. The difference between paid and free pregnancy is that you will communicate with the doctor throughout your pregnancy. If you have any questions and necessary examinations, you will not need to go and receive referrals to the doctor, all the nuances of your pregnancy and childbirth will be in the hands of one specialist.
After birth, the mother and child are transferred to a special postpartum facility called Birthcare, where, as a rule, there are no doctors. Here, a young mother is taught to care for a newborn. It must be said about the paid maternity leave in New Zealand. From July 1, 2018, it is 22 weeks, but you will be kept a job for another year (if you previously worked for a year in the company). During the leave, you can receive payments equal to your salary, but not more than NZ$ 538.55 per week before taxes.
Child immunisation. Vaccinations
Immunisation in New Zealand is of the same importance as in Russia and the CIS countries. This is a way to prevent infectious diseases. Vaccinations are offered to infants and children to protect against serious illness.
Children under 18 receive free vaccinations against 12 diseases. At ages 11 and 12 (at 12 only girls), they can get vaccinated at school. All other vaccinations are given to them by family doctors or in the hospital. Most vaccines are given by injection.
When does the child receive the vaccine?
6 weeks

3 months

5 months

15 months

4 years

11 years

12 years old (girls only).
Vaccines:
rotavirus

polio

hepatitis B

diphtheria

tetanus

whooping cough

measles

piggy

rubella

Haemophilus influenzae type b meningitis (Hib)

Pneumococcus

human papillomavirus (HPV)
Other vaccines:
If your doctor thinks your child needs additional protection, they can also immunise against
tuberculosis (TB)

flu

chickenpox
More information about vaccines and the vaccination schedule depending on the age of the child can be found here.
Insurance
If you are not eligible for free health care, then health insurance can help you. For some categories of visas, such as student visas, valid health insurance is required. With health insurance, you can get treatment in a private clinic, thus avoiding long waiting times. It is imperative that you carefully read the terms of your insurance contract in order to avoid unpleasant surprises and understand which medical services your insurance covers.
Comparison of student insurances, prices and conditions are in our article.
Subscribe to our newsletter
Subscribe to our newsletter to stay up to date with the latest news, events and offers