Wi-Fi in New Zealand is available almost everywhere: in cafes, restaurants, main squares, as well as in the city centre. However, you may face the problem of slow internet, as access in such places is very limited. In some hotels and hostels, Wi-Fi connection is paid, which can also cause inconvenience in using the Internet.
But not everything is so bad, in large cities of New Zealand you can find free Wi-Fi spots with the ability to download up to 1 GB of traffic per day. We decided to investigate this issue in detail and collect all the useful information for you.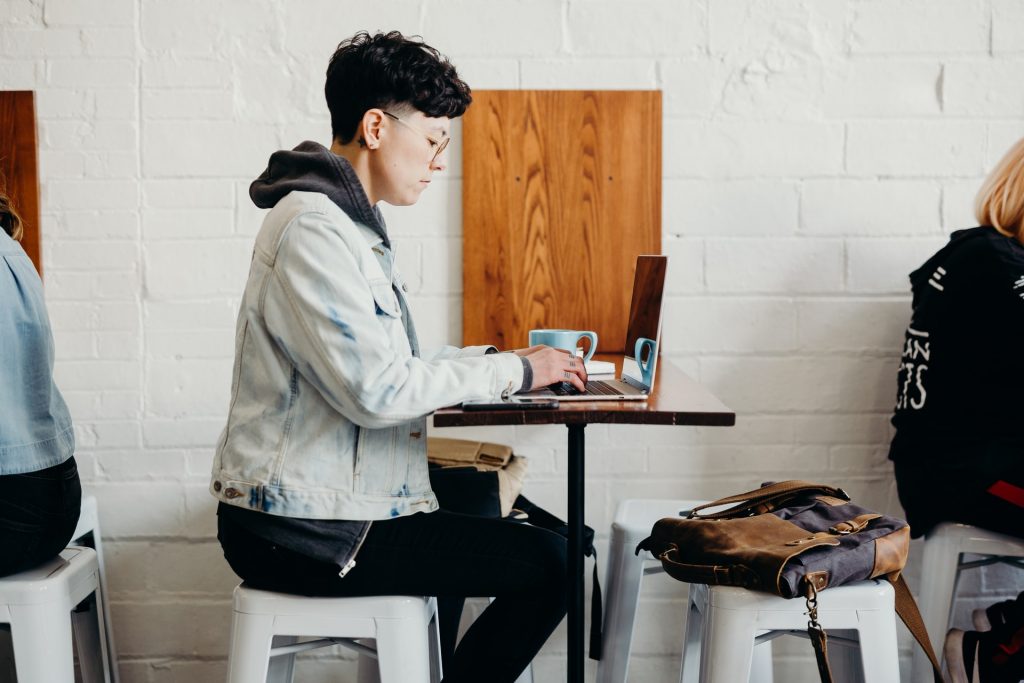 Airports
Free Wi-Fi is available for all visitors and passengers at Auckland Airport for 45 minutes. You can also get an additional 45 minutes of free internet but for this, you need to register and become a member of the Strata Club bonus program. If you agree to the terms of the bonus program during registration you will automatically subscribe to the Auckland Airport e-mail newsletter.
Unlimited Wi-Fi is available at airports in other cities in New Zealand.
Libraries
All libraries in New Zealand have free internet access up to 1 GB per day. To connect to Wi-Fi, select "Auckland WiFi" in the network settings, then open the browser and mark it on the "Get online" page.
Nearly all libraries in New Zealand have convenient places to work at the computer, and in some of them, you can find cafes for a quick snack. Therefore, it is a very popular place to study and work not only among locals but also among those who have just arrived in the country.
No formal membership is required to visit the libraries. You will only need it if you want to take books or other information sources away.
Auckland
Auckland Transport Network
Auckland Transport provides free Wi-Fi, but not everywhere. For example, you can use free internet at any Auckland Metro station. If you are using a bus or ferry, a list of stops and terminals with free Wi-Fi can be found on the official Auckland Transport website.
Internet is available for only 10 minutes. But if you have an A/T Hop card, you can use up to 1Gb of free internet per day.
Please note that the card must be:
registered on the Auckland Transport website;

there must be a positive balance on the card;

no more than 5 calendar days have passed from the date of the last use of the card.
Britomart
At the central station of Auckland – Britomart, 1 GB of the additional free Internet is available per day. Simply connect to the Britomart Wi-Fi network, accept the terms and conditions on the page in your browser and use the internet with pleasure.
City centre free Wi-Fi
Walking around the centre of Auckland, you can enjoy free Wi-Fi from the city government. Access is open to everyone but limited to 30 minutes of use.
Places with free Wi-Fi in the centre:
Aotea square

North wharf

Queen street

Queens wharf

Viaduct Harbor

Wynyard Quarter

Auckland Central City Library

Auckland art gallery

Britomart Transport Station
YHA Hostel chain
In major cities in New Zealand, the YHA hostel chain provides 2Gb of free internet per day to its regular customers. In order to become a regular customer, you need to purchase a special card. Please note that in the small hostels of this network there is still a certain fee for Internet access, and in some of them there may not be Internet access at all. It is better to check the availability of Wi-Fi by calling the hostel where you plan to stay.
I-SITE centres
For lovers of New Zealand travel, it will be useful to know that many
i-SITE Visitor Information Centres provide free Wi-Fi. There are over 80 i-Site information centres across New Zealand that provide support for local and international travellers.
Cafes and restaurants with free Wi-Fi
Wifi Cafe Spots is a convenient service where you can find cafes and restaurants with free Wi-Fi hotspots throughout New Zealand. Select the city you are interested in and you will have a visual map of the available places. The application is available for download in the App Store and Google Play.
Wellington
CBD free Wi-Fi
In the centre of Wellington, CBD Free Wi-Fi hotspots will help you stay connected. Unlimited internet use is available for 30 minutes. After this time, you can reconnect and use the free Internet again.
Te Papa Museum
The Te Papa Museum in Wellington provides the most resilient Wi-Fi hotspot for all visitors.
TradeMe waterfront Wi-Fi
While walking along the waterfront, you can access free Wi-Fi from TradeMe. The strongest signal can be found in areas near St. John's Bar and TSB Arena.
Free Wi-Fi from mobile operators
Subscribers of the mobile operator Spark can use 1000+ free WiFi zones nationwide.
Mobile operator 2Degrees offers its subscribers the opportunity to use additional Internet for up to 1 hour a day for free. To do this, you need to install the application – Data Clock. Moreover, in summer, the company invites subscribers to take part in an augmented reality game and collect up to 10GB of additional data to their account using the Data Hunt application. The collected gigabytes can be used for a year.
Read about how to choose a mobile operator in New Zealand in our article.
Subscribe to our newsletter
Subscribe to our newsletter to stay up to date with the latest news, events and offers