Bay of Plenty is a piece of New Zealand's sunny and truly attractive region, located on the shores of Bay of Plenty. The largest city is Tauranga. This place is attractive not only among tourists but also among locals. You will definitely not be bored there, the presence of magnificent beaches, tracks, unusual entertainment and a trip to the White Island volcano is what you should see first of all.
We've put together a list of 10 things to do if you find yourself in the Bay of Plenty region.
1. Glowworm kayaking
The world-famous glow worm caves are the number one must-see in New Zealand. The Arachnocampa fireflies are unique in their nature, thousands of tiny creatures emitting moonlight.
The entire tour takes approximately 3 hours. First, you will meet the sunset at Lake McLaren with wine and cheese (the lake is located 20 minutes by car from Tauranga), and then the guide will lead you by kayaking to the far shore of the lake, where there is a small cave with hundreds of thousands of fireflies. It looks magical.
Tour cost – NZ $ 135 per person. Learn more at www.glowwormkayaking.com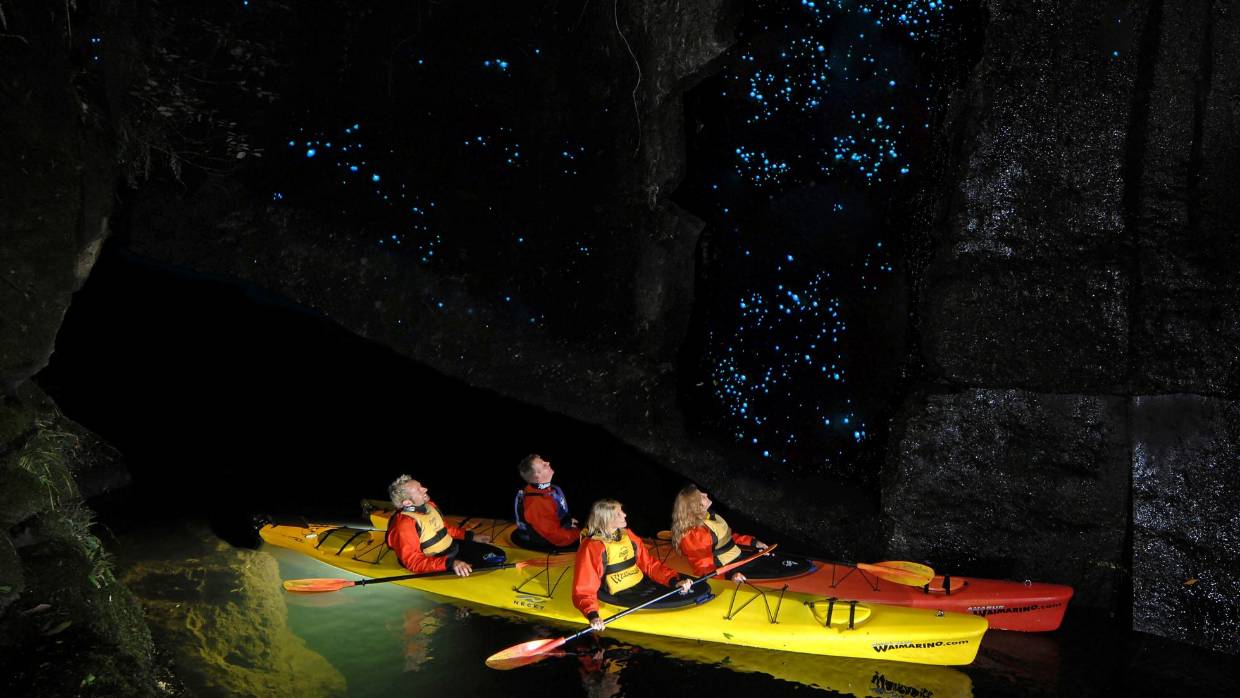 Photo: https://www.stuff.co.nz/
2. Blokarting
Blokarts is a "land sailboat" or "yacht on land". They were invented in Tauranga about 20 years ago, and now this entertainment is very popular not only in New Zealand but also in other countries. BayStation Park has a purpose-built track where you can learn how to drive Blokarts.
Cost – from NZ$ 25 per person.
Another attraction in the park is the Drift Triking, the 3-wheel kart machine that was also invented in New Zealand. The main difference from traditional karting is that the skid of a three-wheeled kart is steeper.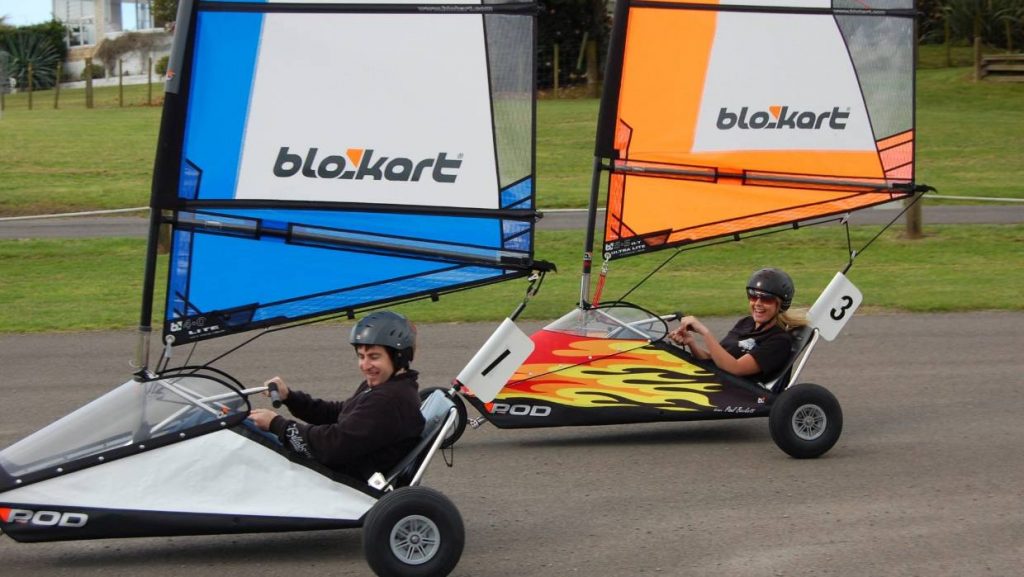 Photo: https://www.stuff.co.nz/
3. Maclaren park waterfalls
McLaren Falls Park is 190 hectares of parkland located next to Lake McLaren and just 20 minutes by car from Tauranga. Great place for walks and picnics.
Near the park entrance are a series of waterfalls that form a small network of stone pools to sit and cool off on a hot day. By the way, this is a popular entertainment among the local residents of the region.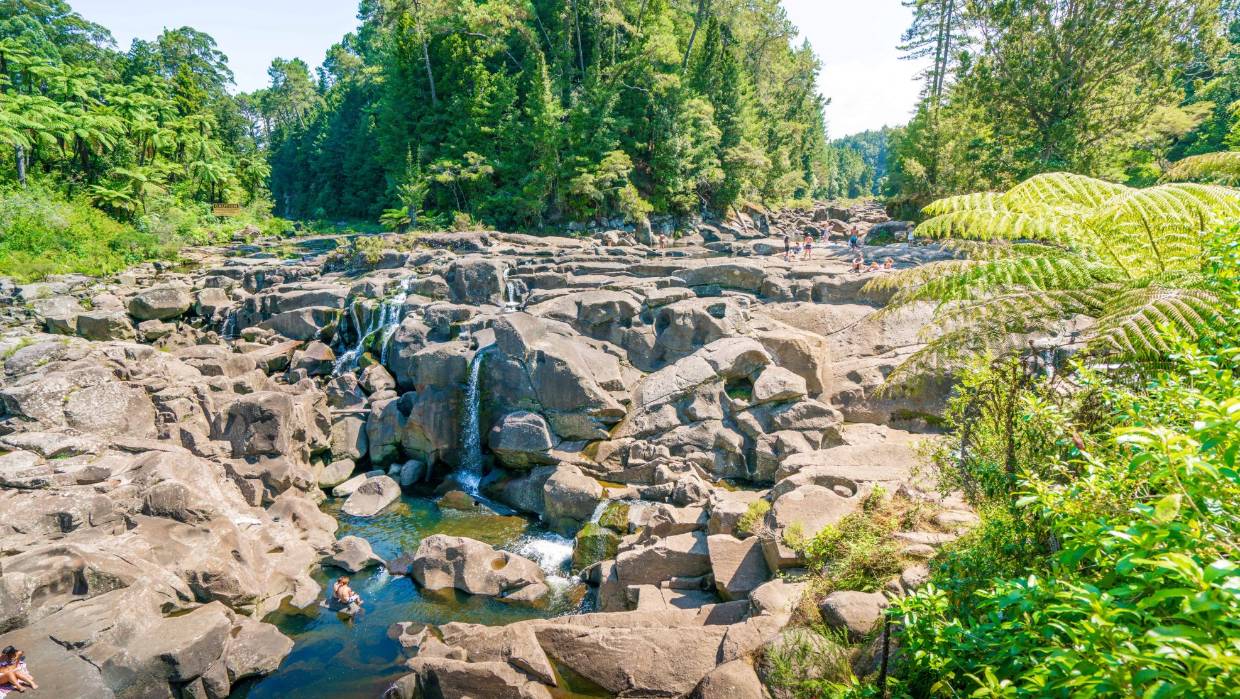 Photo: https://www.stuff.co.nz/
4. Ride v8 trikes
This is a three-wheeled motorcycle that accelerates to 100 km/h in a few seconds. Chevrolet Edelbrock with a capacity of 5.7 litres. (330 hp), this is maximum power and an unforgettable experience.
Tour cost from $ 115. More details on V8 Trikes Tours NZ Facebook page.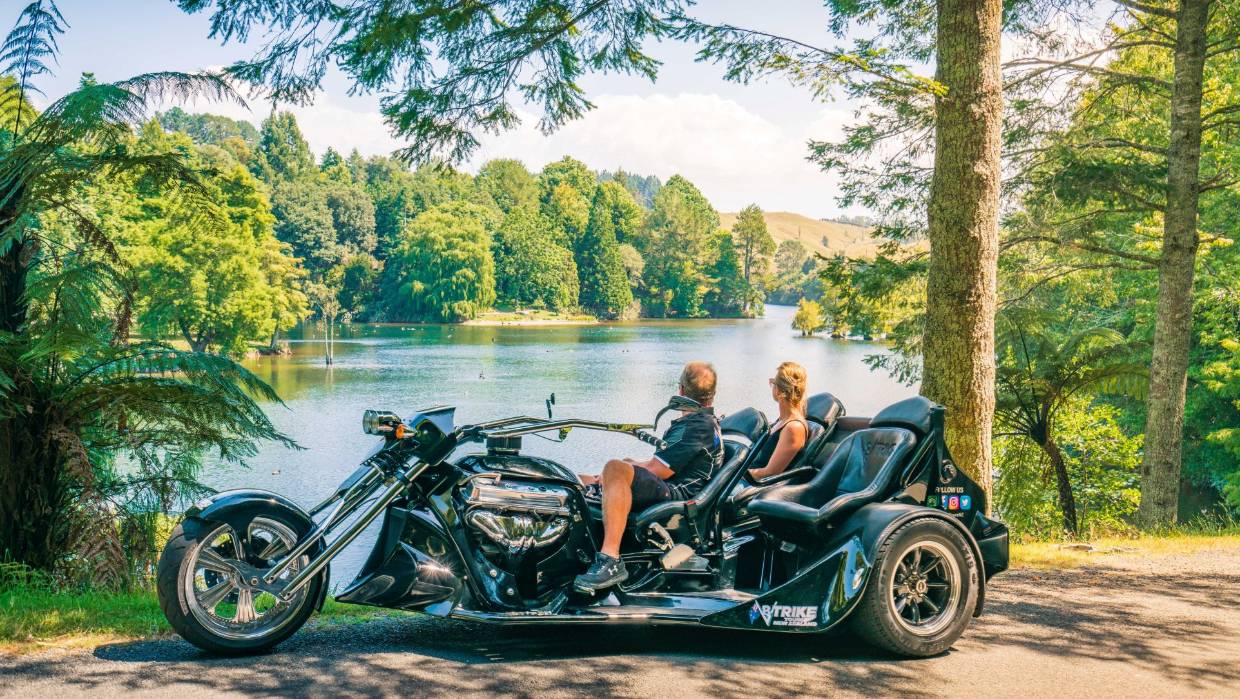 Photo: https://www.stuff.co.nz/
5. Stay at the Pacific Apartments
Spend the night at The Pacific Apartments in Tauranga. The rooms offer stunning views of the harbour and city. The next morning, climb Mount Maunganui at dawn, then dine at one of the many waterfront cafes, and finish off with a swim or surf at Maunganui Beach.
Prices start at NZ$ 210 per night.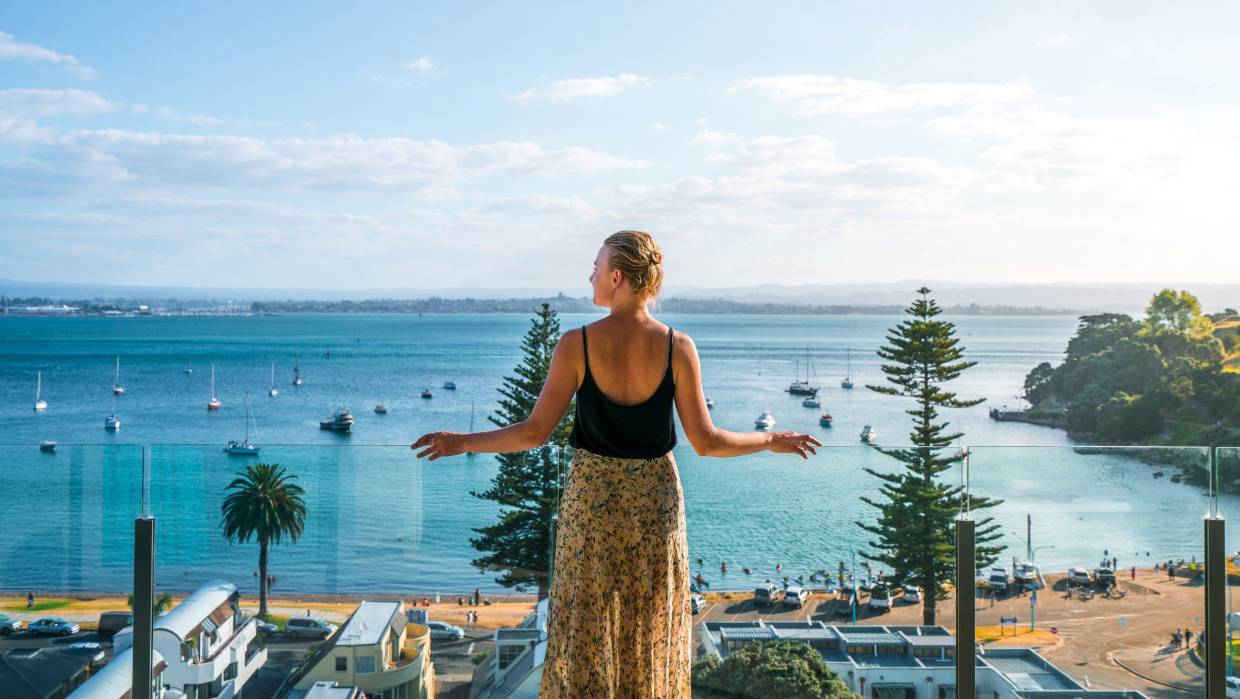 Photo: https://www.stuff.co.nz/
6. Paddleboard walk to Rabbit Island
Rabbit Island is a wildlife sanctuary located just off the coast and home to a colony of blue New Zealand penguins. Also, paddleboarding around Rabbit Island is a great way to see Mount Maunganui from a different perspective.
Cost from NZ$ 20 per hour. You can order a tour at www.assault.co.nz.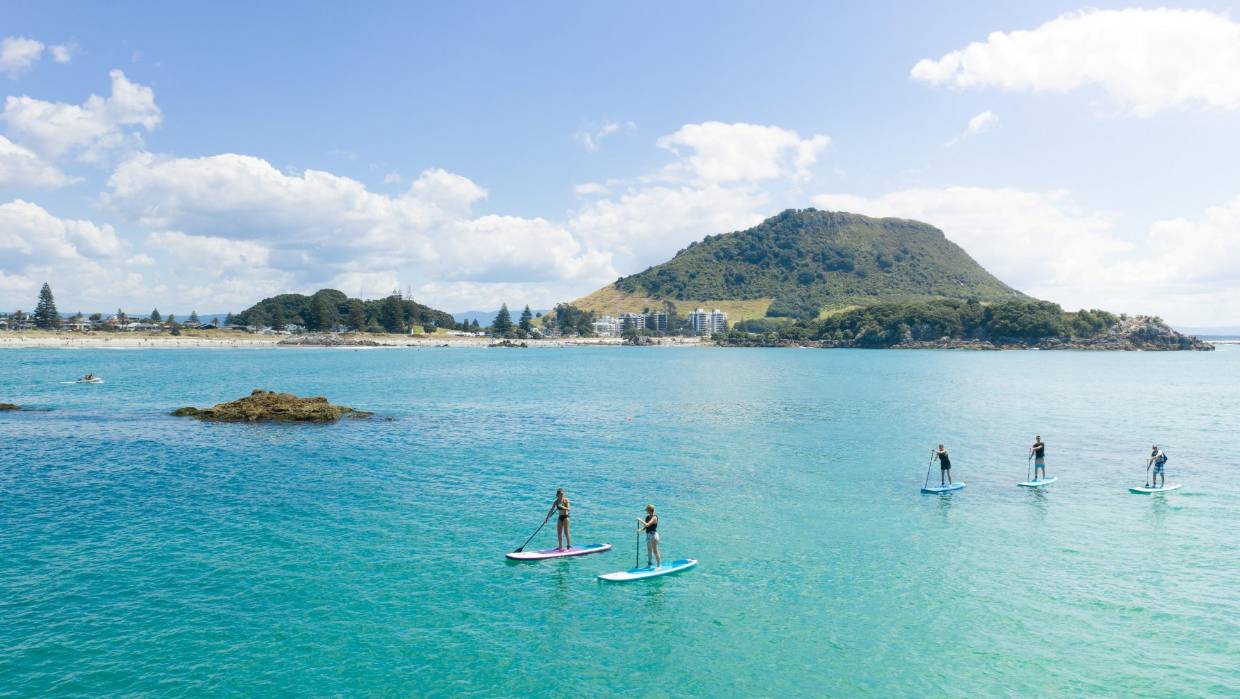 Photo: https://www.stuff.co.nz/
7. Volcano – White Island
Getting close to this lunar landscape is a must. White Island is the most active volcano in New Zealand. You can get to White Island by helicopter from Tauranga and land right next to the crater, or the most accessible way is a boat cruise with excursions to White Island from the nearby town of Whakatane.
The boat ride will take about an hour. On the island, you can climb to a huge crater, walk past rivers and deepenings.
The White Island tour costs NZ$ 229 including a boat cruise from Whakatane town.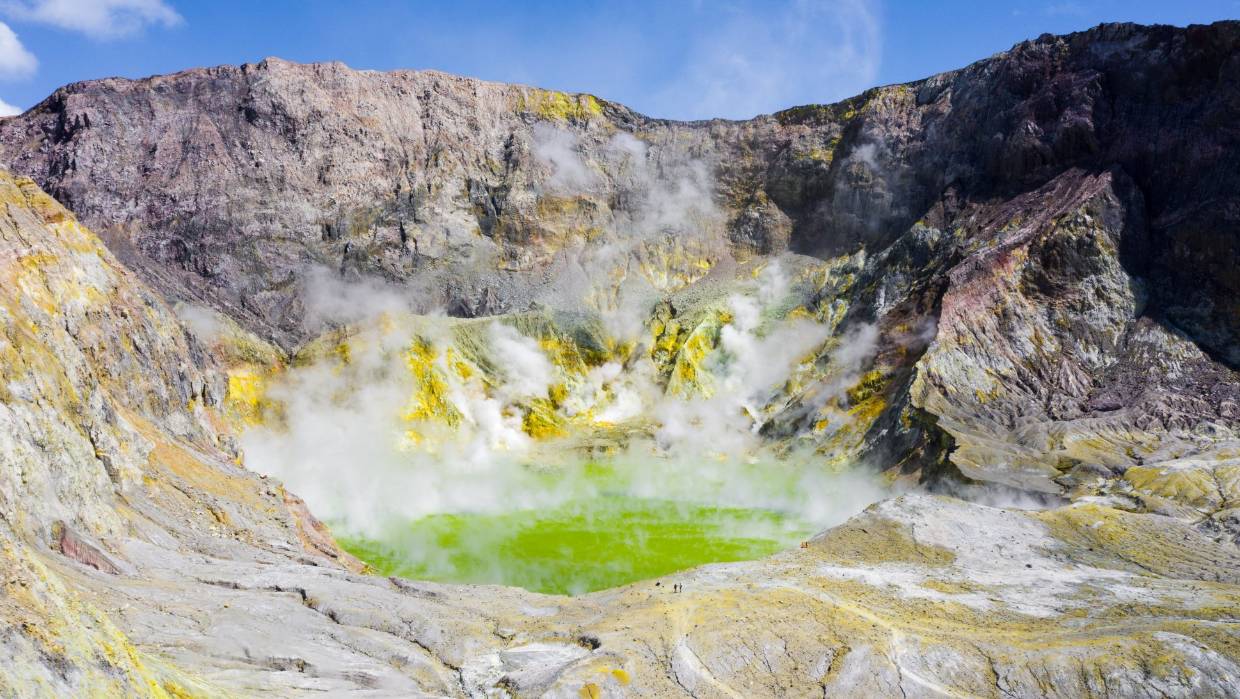 Photo: https://www.stuff.co.nz/
8. Secret Waihi beach
This is a small coastal village with nine kilometres of golden sandy beach. A quiet and cosy place to take a break from the busy city. Be sure to check out the secret garden with small huts scattered throughout the tropical countryside. There is a 45-minute walk at the northern end of the beach that leads to the stunning Orokawa Bay.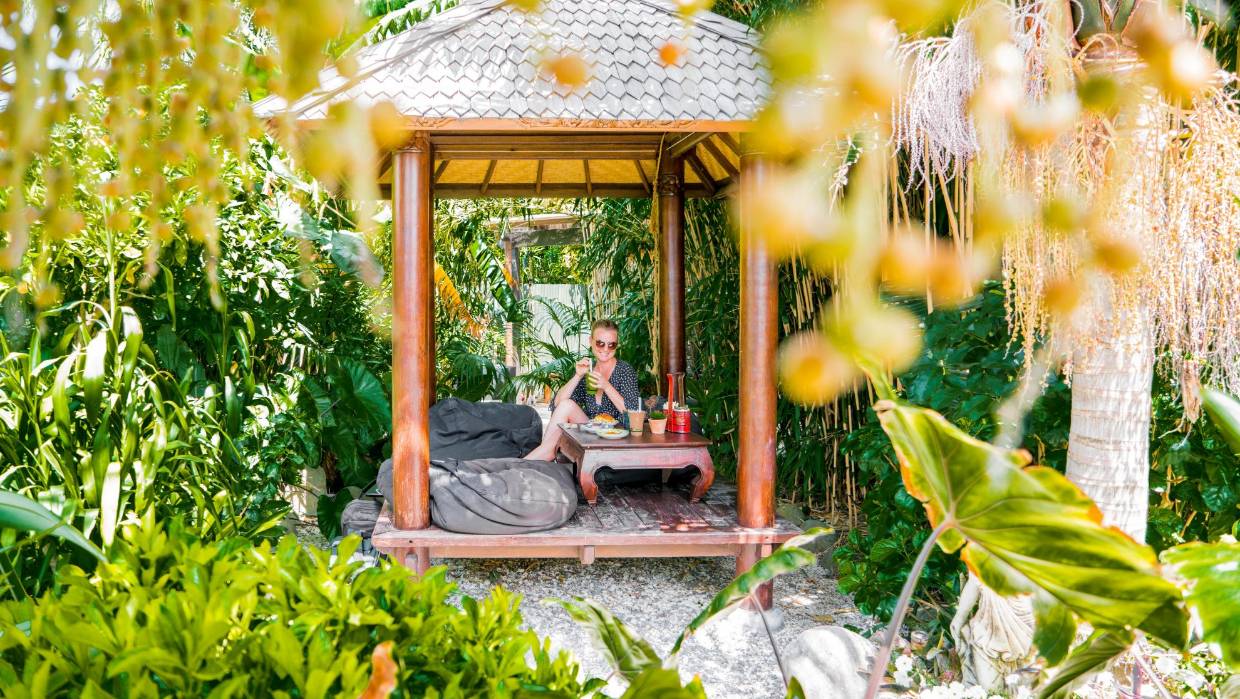 Photo: https://www.stuff.co.nz/
9. Visit cafes and restaurants in the Bay of Plenty region
Tauranga has plenty of places to dine and a variety of cuisine that will impress even the discerning traveller. Nourish Cafe's sponge-cake French toast, Johney's famous dumpling house, popular Patrick's Pies and delicious Dixie Brown cheesecakes are a must-see.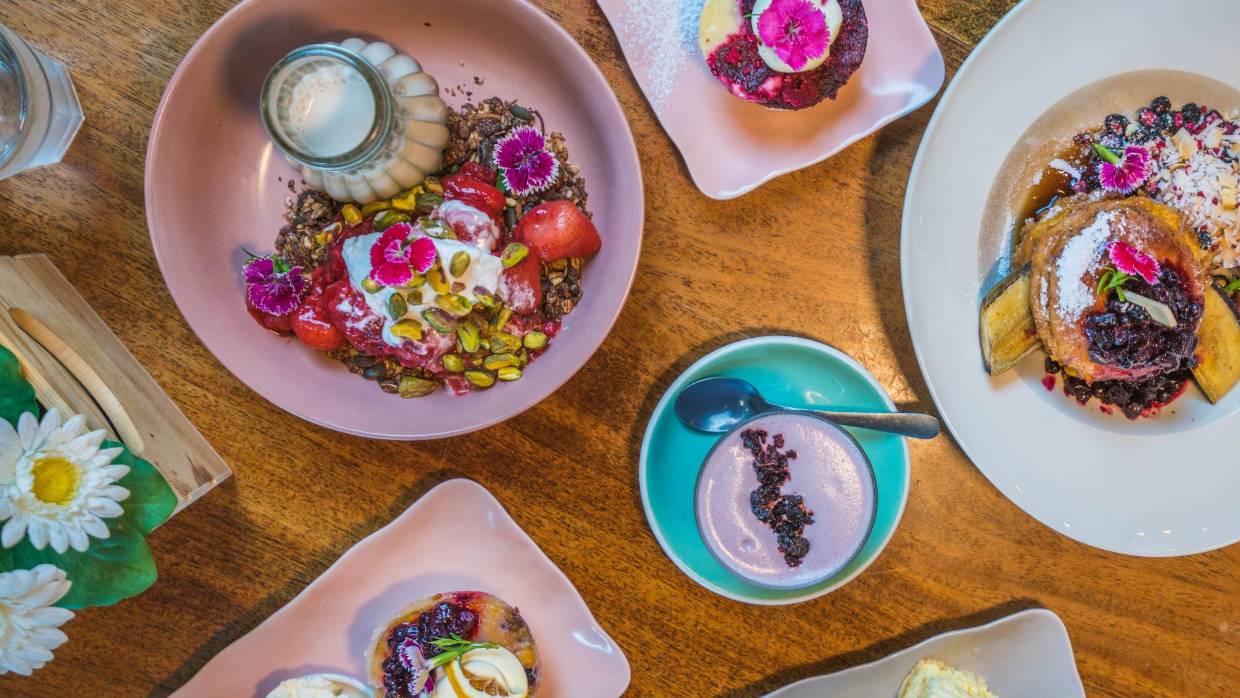 Photo: https://www.stuff.co.nz/
10. The container village the Our Place in the centre of Tauranga
The Our Place shopping complex has gathered shops, cafes, coffee houses and places for recreation. On weekends, you can listen to live music and attend workshops. The place itself is unusual in that shops and cafes are located not in buildings, but in sea containers. A favourite place of locals.
List of events on the Facebook page of Our Place.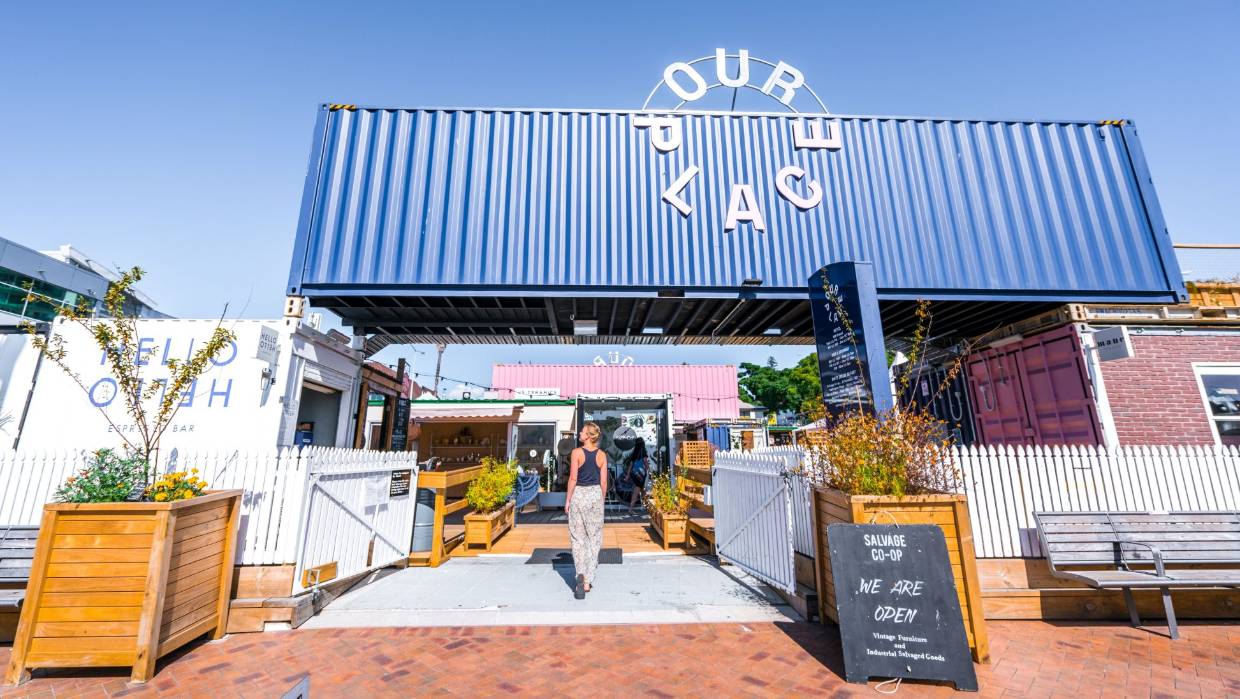 Photo: https://www.stuff.co.nz/
Subscribe to our newsletter
Subscribe to our newsletter to stay up to date with the latest news, events and offers