From time to time, we come across comments from those who have never been to New Zealand like "What to do there, in New Zealand?" The answer is simple: "Whatever!" We believe that boredom is only in the head.
Therefore, we tried to bring together all the types of activities that we managed to remember and divided them into free and paid.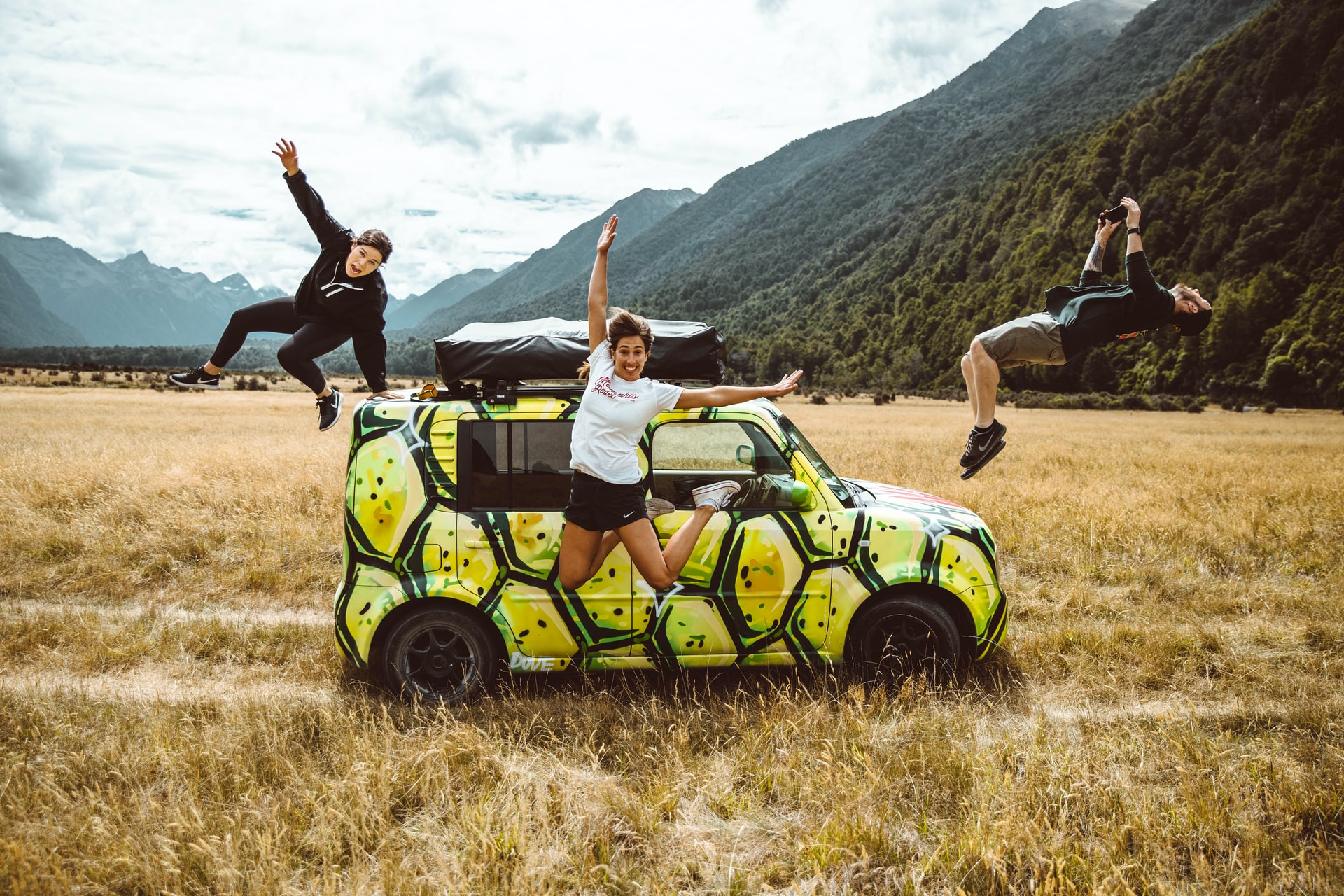 Free or low-cost activities
One of the main advantages of New Zealand is its incredibly beautiful nature. Wherever you go, there are tons of interesting hiking and trekking spots everywhere. Trekking in New Zealand is considered one of the best in the world and everywhere you will find well-groomed and comfortable trails through hills and forests, to waterfalls and incredible lakes, through dizzying mountains or along endless seashores.

In New Zealand, there are unusual, romantic or just interesting places. For example, you can find waterfalls in which bowls are comfortable for swimming. You can also go to the free hot springs, where hot and cold rivers flow into one font or even stand under a hot waterfall located in the forest. At the same time, there are hot springs even on the beach, where you can dig yourself a cosy hole with a sea view.

But even within the city, everything is ideally equipped for the comfort of residents. There are numerous gardens and parks in every city of New Zealand. These are favourite places, both for family people and for students, romantic couples or just those who want to take a break from the everyday hustle and bustle. Almost all parks, whether urban or, for example, located along the beaches, are equipped with playgrounds and barbecue areas, so this type of recreation is especially popular among locals.

For fans of cultural life in an urban style, not every city is suitable but only the largest ones, such as Auckland, Wellington and Christchurch. Here you will have the opportunity to go to numerous exhibitions, or to get acquainted with culture and history in beautiful and cosy museums, which tell and show a lot of interesting things.

In big cities of New Zealand, life continues late in the evening and at night. It is often possible to find several spots with stunning and very romantic views of the city at night. Free open-air movie screenings and various light installations in parks are regularly organised. And even for stage lovers, there is something to their liking: you can perform on an open microphone or take part in a theatrical performance.

Besides, New Zealand is fond of holding various music and themed festivals. Wine and jazz, reggae or contemporary music festivals. Open-air car exhibitions collect very interesting and valuable models of the car industry. There are even festivals that cover the whole cities, such as the Art Deco festival in Napier or the Steampunk Festival in Oamaru.

And of course, the norm for almost all New Zealanders is sports. All sports, both team and individual, from football and ubiquitous rugby to badminton and tennis. Biking is very popular, both city and mountain.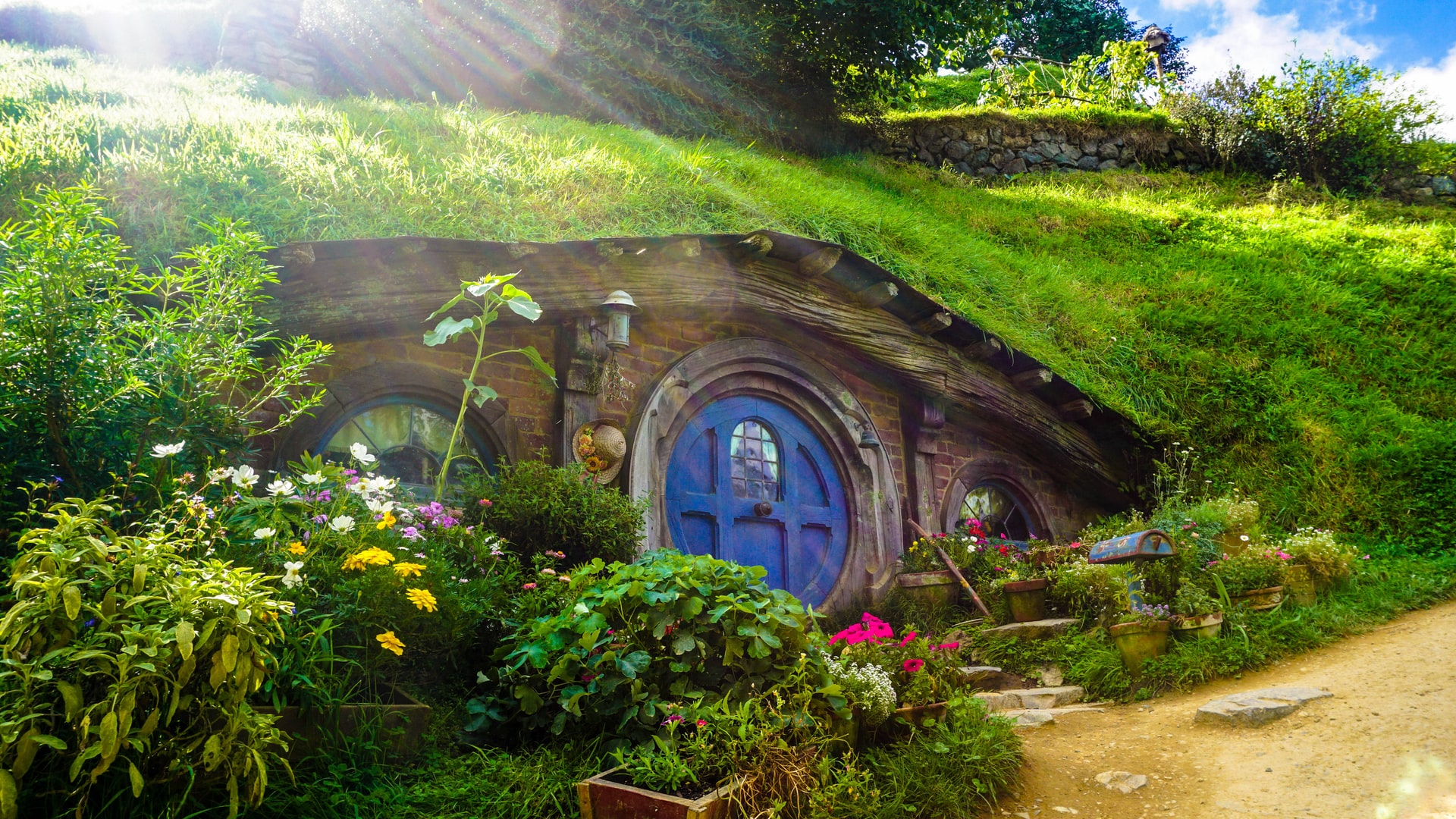 Paid activities
There are perhaps even more paid activities in New Zealand than free ones. If you are going to a comfortable and calm country, this does not mean at all that you will only have to do housework. First of all, it is travelling around the country. New Zealand is incredibly diverse and exciting in all seasons, so we highly recommend travelling as much as possible.

Since New Zealand is surrounded by sea and ocean, all water sports are very popular here. Surfing is becoming a new religion. In addition, kitesurfing, windsurfing, water skiing, sailing, kayaking, diving and snorkelling are very popular.

In general, New Zealand is considered a great place for extreme sports. Apparently, the locals, devoid of great stress, compensate for their emotions with the adrenaline rush received during skydiving or paragliding, snowboarding or skiing, skating and rollerblading, or even flying on small planes, receiving the appropriate license for this.

Lovers of car and motorsports will not be bored either. The country hosts a huge variety of different competitions in various categories from amateur to professional and even the stage of international rally competitions.

In every city, even in a small one, you can find a golf course, which is also very popular here. Another interesting hobby is equestrian sports and horse racing. Hippodromes attract thousands of people, horse racing bets are ubiquitous, and a horse trailer can be seen on the road every day.

Fishing in New Zealand is varied and interesting: sea, lake, river, for every taste. There is also an opportunity to go hunting for those who like this kind of activity.

Over the past couple of decades, New Zealand has become a very popular destination and almost a dream country for film fans largely thanks to Peter Jackson, the hobbits and the Lord of the Rings. These and many other popular films are filmed in New Zealand and the locations are attracting more and more people. To this day, many world-class films are shot here, such as King Kong or Avatar.

New Zealand also has a very developed food culture. Cosy cafes and restaurants offer delicious food and drinks everywhere, and wine in New Zealand is national pride, so many wineries have their own restaurants, which are very popular with both the local population and visiting foreigners. And, of course, coffee. Coffee in New Zealand is incredibly tasty and popular.

In general, city life offers a rather diverse type of paid entertainment. In large cities, you can visit a theatre or an opera, walk through interesting farmers' markets, and explore beautiful zoos. There are also amusement parks for kids and teens or dread rooms and rides for thrill-seekers.

The city's nightlife can also be varied. Romantic meetings and educational performances under the starry sky at the observatory. And at the same time bars with live music, clubs, concert venues or casinos. For those who want to practice actively there are a lot of dance courses.
As you can see, New Zealand offers a wide variety of entertainment and hobbies, both affordable and more expensive.
Everyone can find something to their liking. The main feature of the New Zealand lifestyle is life for pleasure!
Subscribe to our newsletter
Subscribe to our newsletter to stay up to date with the latest news, events and offers