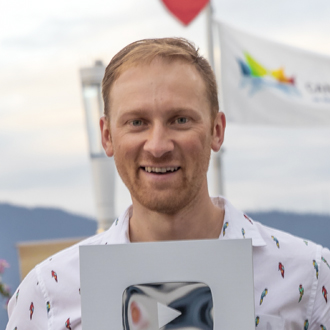 Keep calm and move to Canada!
To write a message
Professional experience
My career began with international consulting companies (PWC, Mazars) as an auditor, then I headed the IFRS reporting and external audit department in a Ukrainian holding (a leading electronics store chain). After moving to Canada, I changed my professional direction – for the last 4 years, I have gone from Software Consultant to VP of Operations in a software development company. I graduated from KIMO (Kiev), studied at the MIT Sloan School of Management.
My philosophy
Just do it – do it simply. Small steps lead to big wins.
Hobby
Sport as a lifestyle. In childhood, it was football, participation in regional competitions and Bayern Munich. Now triathlon is a source of energy, hardening and a stimulator of the ideas generation. The start of Ironman can wake up all the butterflies in my belly. The YouTube channel has unleashed my creativity, satisfied the need to help other people and created huge networking around the world!
What I dream about
See our planet from space. Visit 100 countries. Participate in the Ironman World Championship in Hawaii.