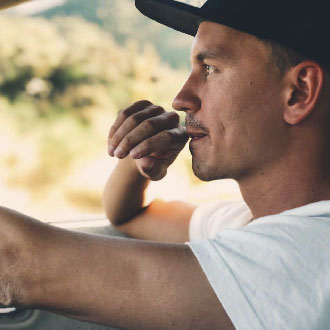 Contact me for cooperation, marketing collaborations and partnerships
To write a message
Professional experience
I have been engaged in marketing since obtaining a Master's degree at the Higher School of Economics and a career in Yandex. While still at Yandex, I began to work remotely, having lived and worked in Moscow, Odessa, Istanbul and Prague. After that, I worked in a full-cycle marketing IT-Agency, responsible for the online side of projects and digital marketing in them. Over 10 years of work with international startups in the US, Canada, UK, EU and the Pacific Ocean region, including Scentbird (Y-Combinator alumni), agenda.video, Timelab Pro, etc. In 2018, I received additional education in Digital Marketing in Auckland, New Zealand, and continued to work remotely. I'm also building a start-up in the online jewelry market using 3D, VR and Blockchain technologies.
My philosophy
"The most important things in life are not things". Enjoy every day and every moment because life is made up of moments. I appreciate minimalism and Stoicism as a philosophy of life.
Hobbies
Marketing, trends, digital technologies, math. I also adore reading both non-fiction and fiction; prefer to watch documentaries. My passion is all board sports, from longboarding to snowboarding and surfing. I have lived and travelled to 55+ countries. Of the activities, I prefer to go hiking, trekking and camping. 
What I dream about
Become a citizen of the world.