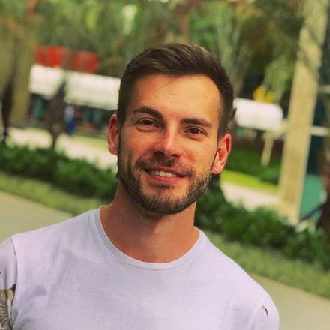 Any experience will always be useful
To write a message
Professional experience
Over the past few years, I have worked as a merchandiser, cashier, logistician, English teacher and translator. This is not my first year in the Kiwi Education team. For most of my time with the company, I interacted directly with clients, consulted and helped prepare for the move to New Zealand. This experience came in handy when I decided to immigrate. Today my work is more connected with the internal processes of the company but no less interesting.
My philosophy
I enjoy learning and acquiring a variety of useful skills both for work and for myself. I strive for the best possible result, but I am not afraid to make mistakes. I am convinced that any experience will always be useful, and failures temper and only bring us one step closer to the goal.
Hobby
My range of interests is quite diverse. I spend my free time with friends. We like noisy parties, we travel and play sports together. Before bed, I like to read science fiction, scientific articles on biology and astronomy. I am a fan of computer games of any genre – they help to relax and escape from everyday life. However, my favourite hobby is still my French Bulldog Bruno.
What I dream about
I want to have time for everything and achieve what I have already planned. My dream is to keep the desire for self-improvement and moving forward.