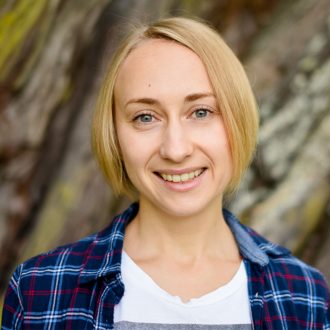 Hello! My name is Elena and I am glad to welcome you to our website
To write a message
Professional experience
I have been working at Kiwi Education for over 5 years. At first, I worked in customer service, but then I wanted to change my occupation and went to New Zealand to study digital marketing. Having experienced all the difficulties of moving, adapting and studying, I am glad to share my experience with those who are just at the beginning of their journey.
My philosophy
Do what inspires you! So many people are afraid to try their luck while a huge number of opportunities float by. Everything in our life should bring us positive emotions – work, environment, place where we live. If not, it is our power to change everything for the better.
Hobby
I am a very enthusiastic person. Since childhood I have been studying vocals, now dancing and sports are on the list of my hobbies. I also love to travel, discover new places and get to know the culture and lifestyle of the people living there.
What I dream
about
I dream that my every day would be filled with joy, positiveness and harmony with the world. I also dream of preserving my energy, vitality and optimism until a ripe old age.